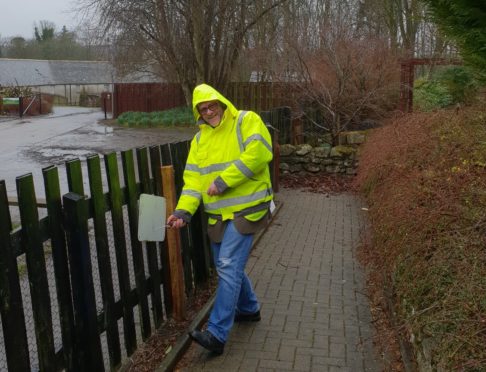 Carers from across the north-east have been invited to celebrate their work while also suggesting how a north-east public garden can be improved.
Today, local carers will be welcomed to Aden Park's Carer's Garden and be given a chance to discuss the plans to further improve the space.
It was initially created 16 years ago as a space where people could go to enjoy some peace but the garden became overgrown and was in poor condition.
When a partnership group was formed between Quarriers Aberdeenshire Carer Service, Aberdeenshire Council, SAMH Cultivate – MyLifeDynamic project and Friends of Aden Country Park, they decided to take on the challenge of restoring the garden.
Now, as part of Carers Week, Quarriers is inviting carers to enjoy the space and join in the activities.
Joanna McPherson, service co-ordinator for Quarriers' Aberdeenshire Carers Support Service, said: "The Carer's Garden is a fantastic place and with the backing of carers and local support the garden can flourish again and fulfill its original ideal of providing a beautiful space for relaxation and contemplation."
Justine Tough, skills development and events officer for Aden Country Park, said: "The recent transformation of the carer's garden has created the perfect space for carers to enjoy.
"This event is a fantastic opportunity for carers to connect and enjoy the tranquility of the beautiful Carer's Garden at Aden Country Park."
All local carers are invited to attend the event today from 11am to 2pm. To find out more about the restoration project, call Linda Camilli on 01467 538700.