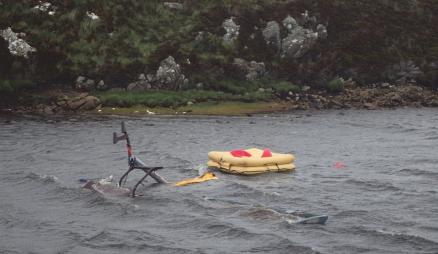 A helicopter crash in North Uist which resulted in the death of an Aberdeenshire pilot occurred after the load it was lifting became unstable, an investigation has found.
Peter Clunas, from the Newburgh area, died on June last year while he was carrying out work on a fish farm.
Mr Clunas had been piloting a helicopter which had been involved in an operation to lift a boat.
The boat became unstable due to a "combination of its low weight, low-density and aerodynamic shape", according to a report published today by the Air Accidents Investigation Branch.
Due to this instability, it "flew up" and hit the aircraft's tail rotor, causing it to become uncontrollable and crash into Loch Scadavay.
Mr Clunas was the only person in the aircraft.
Last year, his family said he was a "larger than life character who loved flying", as well as a keen cyclist and swimmer.
The family also said "he will be missed by all who knew him".
More to follow.