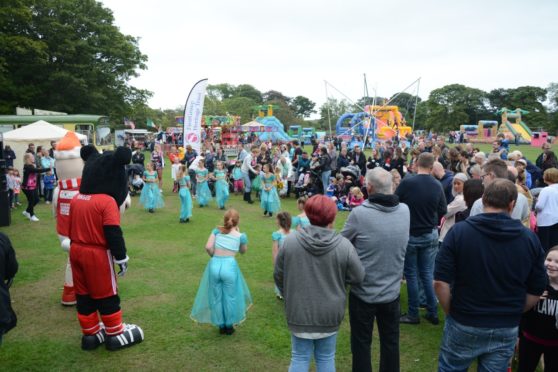 This year's open day at one of Aberdeen's most popular parks is set to be the best yet, with live wrestling among the many events in a  packed programme.
The ninth Friends of Duthie Park open day will be held on Sunday, with music, games, food and much more on the schedule.
One of the major attraction will be Wrestlezone Scotland, whose shows are always well-attended – last year's show had Angus the Bull and Donny the Sheep ending up in the ring together.
Also in attendance will be 2WIT 2WOO, with their specially trained birds of prey which visitors can hold and have their photograph taken with.
The nominated charity for this year's event is Childline Aberdeen, and there will be a piper to kick things off, with dancing demonstrations, fitness drills, vintage vehicles, roller derby, model boats, Northsound 1, Aberdeen FC Community Trust and the Ythan Fiddlers.
More information is available on the Friends of Duthie Park Facebook page.