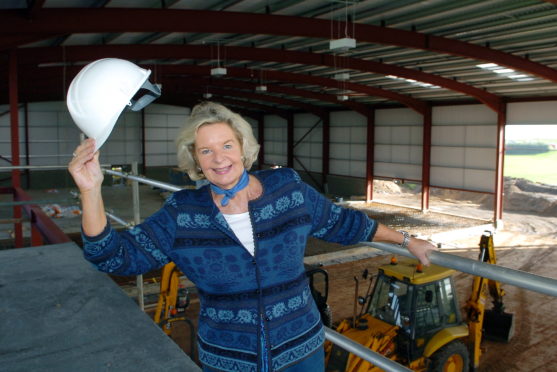 The husband of a former Aberdeen councillor, who died earlier this year, has hailed the decision to name streets after her as "a fitting tribute".
Following a request from Councillor Martin Greig, two new streets in the Countesswells area will be named in honour of former councillor Jill Wisely.
Mrs Wisely, who served as an Aberdeen councillor for nearly 30 years and represented the Airyhall, Broomhill and Garthdee ward for the Conservatives, died in June, aged 76, after a battle with cancer.
Politicians and well-wishers across the city paid their respects to the long serving councillor following her death.
Outwith political life, she was a justice of the peace for 15 years and a non-executive director of Grampian Health Board from 1986 to 1994.
Her husband, Dr Ivan Wisely, thanked Mr Greig for his efforts in memory of his wife.
He said: "I'm delighted with this decision. I think it really is a fitting tribute to her.
"Many people across the city expressed their opinions on her when she died and I think that shows the impact she had."
Mr Greig said: "I asked for Jill's name to be commemorated in this way because of her strong record of dedication to the community.
"My initiative will hopefully be an appropriate tribute to a much loved and highly respected figure."