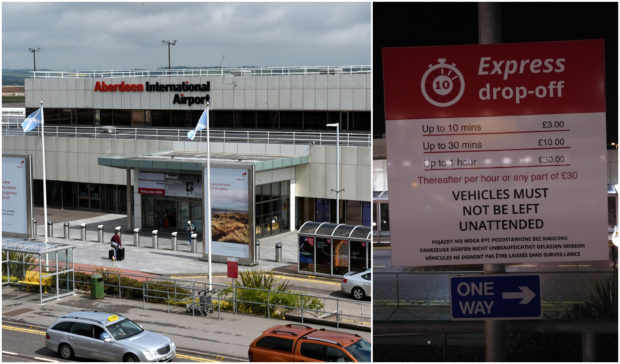 North-east drivers are facing an unpopular increase in controversial airport drop-off fees.
From today, motorists passing through the 10-minute express zone at the front of the Aberdeen International Airport terminal will have to fork out £3 for doing so.
Previously those using the area had to pay £1 but this was doubled to £2 in April 2016.
Airport bosses have said the increase will allow them to invest more into their own facilities, and help secure more flight routes and holiday destinations.
Signs outlining the new fare structure were installed at the drop-off point last night.
They show that motorists using the long-stay car park and shuttle bus are now entitled to stay there for 30 minutes without charge, while drop-offs at the short-stay car park will cost £3 for 20 minutes.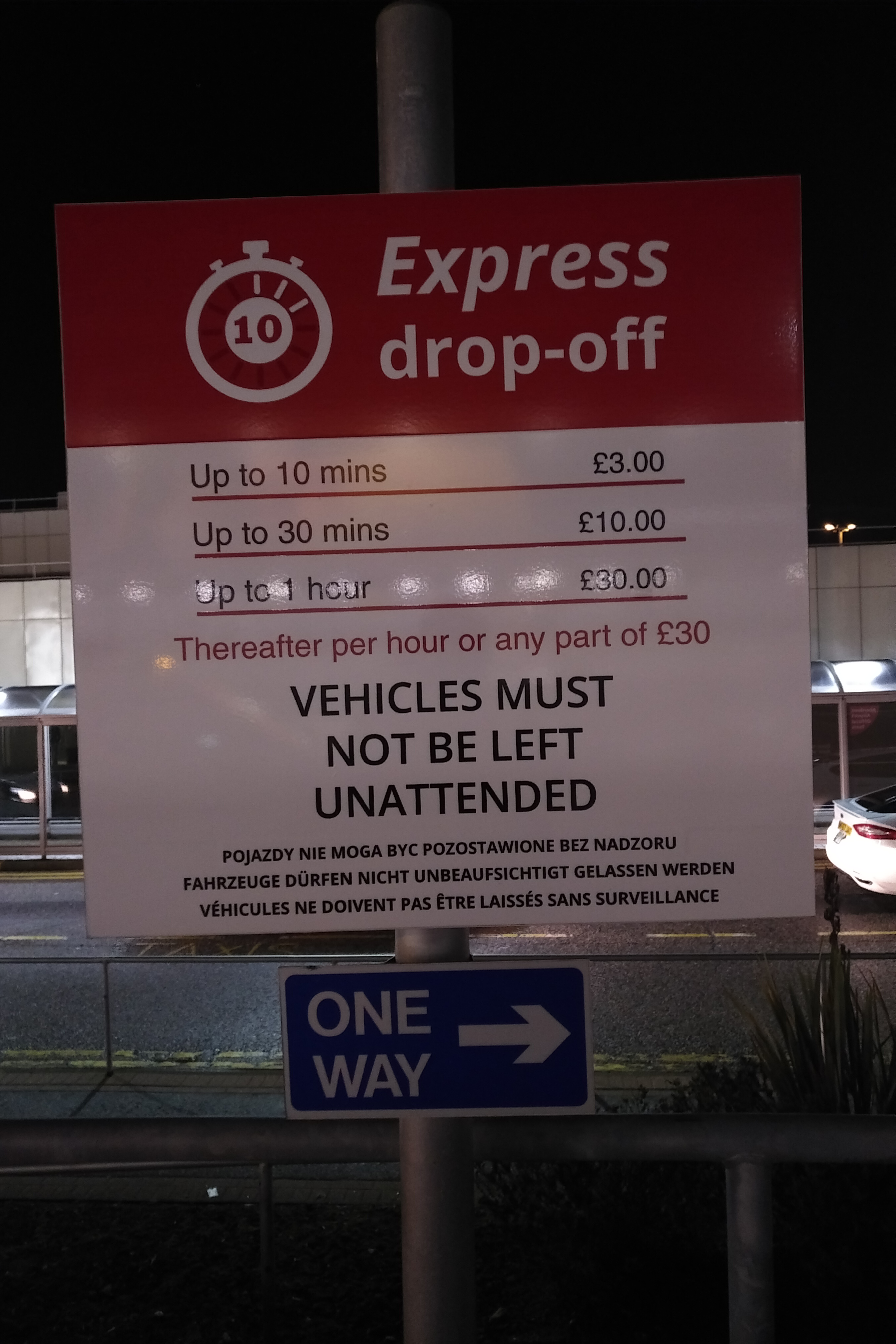 No changes have been imposed for blue badge holders, who will still be entitled to half-an-hour free parking in the marked spaces closest to the terminal building.
Some taxi drivers have raised fears that the increase will hit their pockets directly – claiming the move has prompted "much anger" from the sector.
While they are able to pass the £2 charge on to customers, they will now require an official rates change to accommodate the increase to £3.
One driver, who did not want to be named, said: "With it going up 300% in a few years, it's quite clearly just a money-making exercise.
"It's principally the business community who use this and it's another tax on them – particularly the oil and gas industry where companies have been struggling."
Steve Szalay, Aberdeen International Airport managing director, said passengers can still be dropped off at the long-stay car park for no cost, and take a free shuttle bus to the airport.
He added: "We haven't revised the price structure at our express drop off since April 2016 – almost four years.
"During that time we have invested £25 million in completely transforming the airport.
"We are focused on delivering the routes our passengers demand and the money raised from these parking charges will be re-invested in strengthening the north-east's connectivity."
Angry passengers protested against the increase to £2 in 2016, saying that it was unfair to raise the levy at a site with no rail link and with only occasional buses coming from Aberdeen city centre seven miles away- which leaves customers with little choice but to take the car.