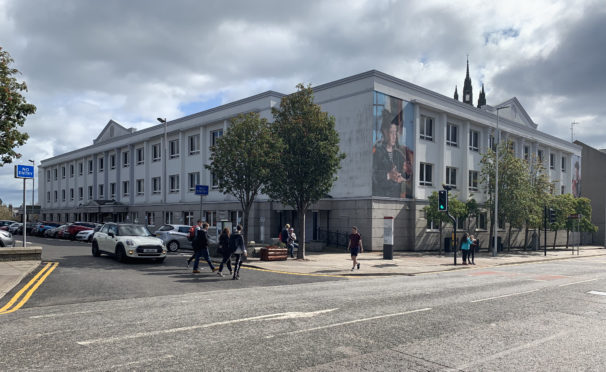 A planning application has been lodged to transform a city centre office block into flats.
Developers have put forward an application to demolish "outdated office building" Greyfriars House on Gallowgate in Aberdeen and pave they way for up to 140 homes.
Telereal Trillium has outlined plans in the application for 115 flats at the development across three separate blocks.
They have also proposed 33 parking spaces to be situated at the complex.
In their application, the company has stated the development is "fully in accordance with the principal aims, objectives, policies and proposals of the adopted Aberdeen Local Development Plan 2017".
It added: "The Telereal site lies immediately adjacent to the city centre masterplan boundary. The masterplan notes that Aberdeen ranks highly for quality of life, but this is not reflected in the quality of the city centre environment".
The local authority's main aim for the masterplan is to boost the quality of life for the population by creating a vibrant and bustling city centre.
Since the oil and gas downturn, firms have abandoned bases across the city, with many west end offices remaining vacant.
There are currently three design options for the Greyfriars development which would be made up of one, two and three bed flats.
Option one would lead to the block being built in a C shape, four storeys high, with the top floors having a balcony terrace.
Option two "compromises a ground floor level podium deck with two apartment buildings of varying forms".
This would also be a four-storey property, but the building overlooking West North Street would be a "larger six-storey building with recessed top level which steps to five storeys as it encloses a small landscaped deck courtyard space".
The last option would be shaped like an E and also a variation of four, five and six storeys.
If the application is successful, the company would join several other projects as part of the new housing drive.