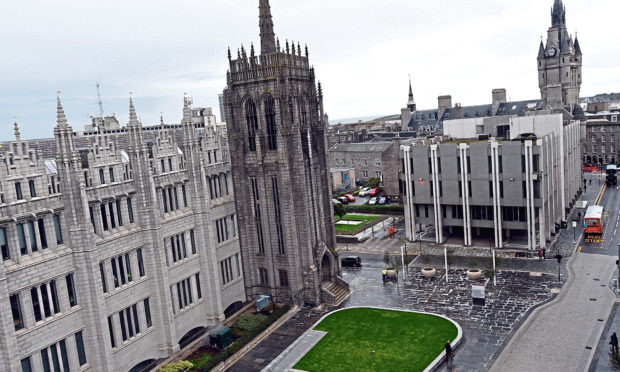 Councillors have been told Aberdeen's move to a more environmentally friendly economy must be "a sprint not a marathon", amidst warnings economic recovery from the current oil price fall will "not be like previous downturns".
The recommendation for urgent action has come from the council's chief officer for city growth, Richard Sweetnam, ahead of next week's urgent business committee meeting.
Officers have prepared a plan to eradicate greenhouse gas emissions in Aberdeen, as the whole country looks to reach net-zero by 2045.
Mr Sweetnam said the current "perfect storm" of coronavirus and the oil price downturn makes the case for the city's role in energy transition "even more compelling to the UK Government and the Scottish Government".
The industry and politicians have been lobbying both governments for support to hasten the local reliance on oil and gas – while supporting the sector to remain viable.
Councillors are being asked to back the "net zero city vision", which is hoped to set out Aberdeen's stall as a leader in energy transition projects, speed up the rate of the world's move to low or zero carbon energy sources and make the city an "exemplar" in efforts to tackle global warming.
Officers have also drawn up a plan to achieve those lofty goals.
Councillors have already earmarked a site in Torry for a 70-acre energy transition zone, which could be home to developing environmentally friendly energy industries.