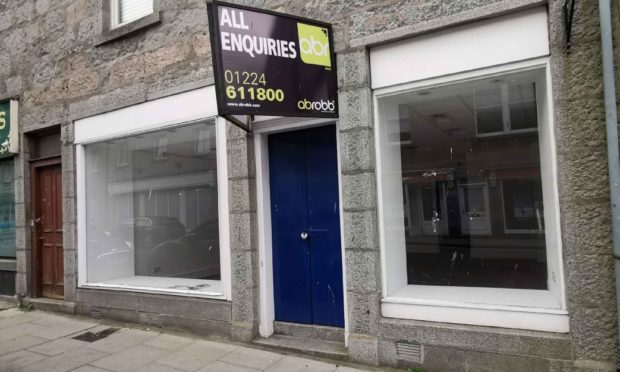 A former charity shop in Aberdeen city centre could soon be given a new lease of life as a yoga studio.
Calm And Cool has lodged plans with the city council to transform 30 Chapel Street into its new base.
The property was previously used as a shop by Clan Cancer Support, which now focuses its retail efforts on its Rosemount Place premises.
Calm And Cool, headed by Donna Nicol, has applied to the council for permission to use the retail building for leisure purposes.
Her plans, drawn up by north-east firm Tinto Architecture, include a large yoga and meditation studio on the ground floor along with a seating and reception area.
At the back of the building there are plans for a small shop which would sell "eco lifestyle" goods, according to the company's website.
If the plans are passed, the basement would also be used as space for fitness activities.
Those would include mediation, various types of yoga and massage, and workshops.
The Chapel Street premises has been listed for let since December.
The council roads department said there was "no scope" for problem parking, despite acknowledging the proposed use of the building would be more likely to attract traffic to the busy city centre street.
Officers said the site was within a controlled parking area and was readily accessible by foot, cycling or bus.