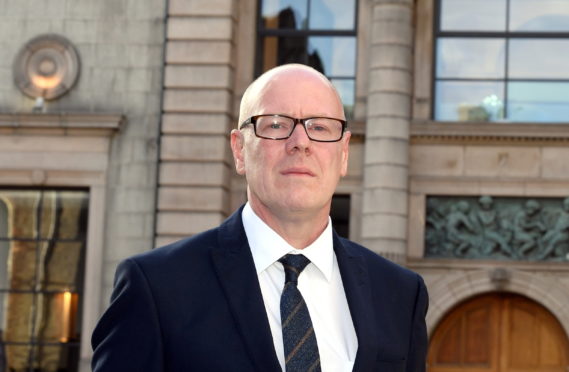 A major infrastructure firm has been urged to rethink "unacceptable" plans to move skilled jobs away from the north of Scotland in the midst of the coronavirus crisis.
Openreach, the BT-owned company responsible for rolling out phone and broadband networks across the UK, plans to set up new bases in the central belt and Wales.
It could mean skilled workers in the north-east are forced to move or face the prospect of finding a new job.
That has been a branded a poor way of saying thanks to those who have kept the country connected amidst lockdown by concerned Aberdeen Central MSP Kevin Stewart
A spokeswoman for Openreach said it was "too soon to start talking numbers", adding it was "a difficult question to answer as it is a long-term plan", but she confirmed "voluntary leaver packages" would be made available.
Affected staff were informed of the changes this week and concerned employees have contacted Mr Stewart, worried their jobs will be moved elsewhere.
It is understood Openreach wants to set up centres in Glasgow and Wales for its desk-based workers.
Mr Stewart, in a letter to the firm's chief executive Clive Selley, branded the plans "unacceptable", particularly in the midst of the pandemic.
The SNP MSP said:"Openreach must rethink their plans to cut jobs in Aberdeen and the north of Scotland, particularly during the incredibly difficult situation our county has been faced with over the last few months.
"These folk have played a key part in enabling people to adapt to home working, so it is totally unacceptable for Openreach to just decide they are moving jobs down to Glasgow or, in some cases, to Wales.
"It is essential these skilled jobs are retained locally so experienced staff are not left unemployed, with Openreach looking to employ less skilled, lower paid folk in a different part of the country, ultimately leading to a poorer service overall."
Openreach employs more than 3,200 people in Scotland and its spokeswoman said the workforce was expected to grow in coming years.
She added: "We recently underlined our commitment to build a new full fibre broadband network across the country, including in Aberdeen, Edinburgh and greater Glasgow, and we're determined to continue improving the services we provide for our customers all over the UK.
"To help achieve that, we're planning to bring our people together in fewer, better and more modern offices – and that will impact a small number of our desk-based people in Scotland.
"Having spoken to the people affected this week, we're now working with each of them to explore their options.
"We expect the vast majority will either take up alternative roles within Openreach or the wider BT Group or, for those that choose it, a voluntary leaver package will also be available."
The spokeswoman said the firm was committed to "retraining and reskilling" people to find other roles, in-house.