A 50-tonne granite cylinder was carefully lowered by crane into its new home at the Garioch Heritage Centre, where it will help tell the story of the area's papermaking industry for future generations.
The enormous granite roll was hauled through the streets of Inverurie to the centre on Crossover Road on Saturday.
The 30ft long, 26ft in circumference piece of equipment played an important role at the Inverurie Paper mill, squeezing out water from the product as it made its way through the factory which at its height, employed more than 500 people.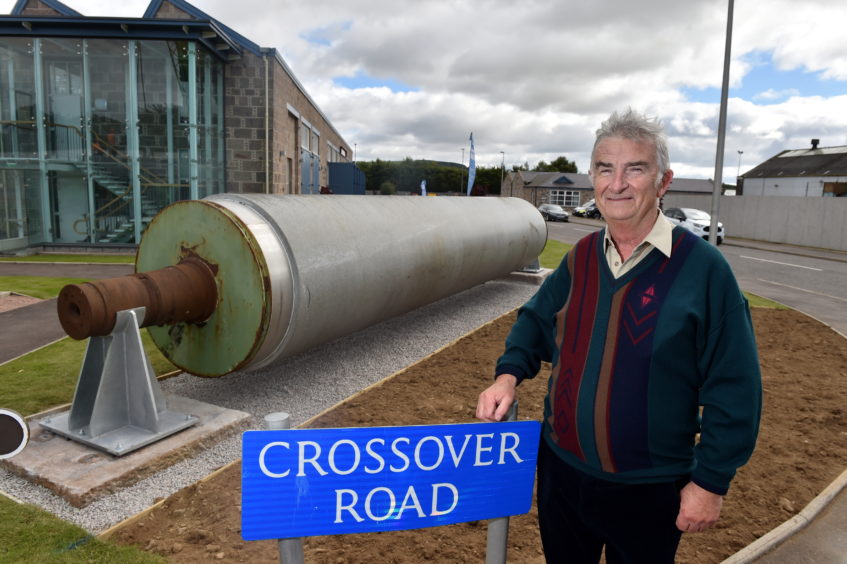 Colin Wood, chairman of the Garioch Heritage Centre, said the roll will serve as a key part of the attraction.
It was donated to the centre by the former mill's operators, Thomas Tait and Sons.
Mr Wood said: "The granite roll will be an extremely important addition to the heritage centre.
"Many people have contributed to the move of this 50-tonne artefact of the papermaking industry, which was such an important part of the history of our area.
"There will in due course be a formal opening of the exhibit and our exhibition on the importance of paper to Inverurie.
"But in the meantime, the Garioch Heritage Society would like to thank Thomas and Sheila Tait for their considerable support and Bruce Allan and the team at Malcolm Allan Housebuilders which fabricated the steel supports and donated the granite bases, creating an impressive cradle for the roll to be displayed on."
The centre and its cafe officially reopened on Saturday after being closed during lockdown.
They had also been affected by the flooding that struck the town.
Mr Wood added: "Entrance to the centre is free, but we always welcome donations which help us to continue to enhance our collection and preserve the long, proud heritage of the Garioch."
To find out more, visit www.gariochheritage.co.uk.