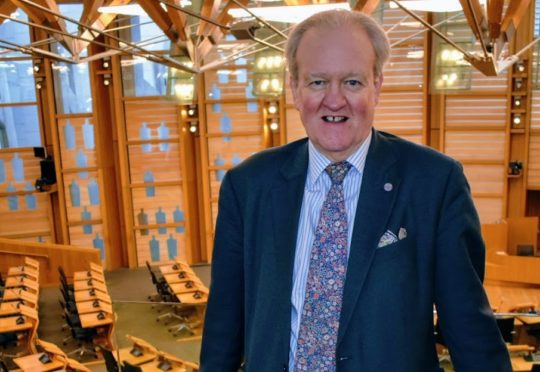 Businesses across the north and north-east have received almost £20million in resilience funding during the Covid-19 pandemic, new figures show.
The Scottish Government's Pivotal Enterprise Resilience Fund (PERF), which was launched in April, has offered grants totalling close to £120m to hard hit businesses during the outbreak – supporting thousands of businesses and self-employed people.
Around 191 Highland businesses received more than £10.4m in funding, while 63 Aberdeenshire companies or self-employed workers secured £4.7m and 52 businesses in Aberdeen City received around £3.8m.
More than £2.1m was given to 20 firms in Na h-Eileanan Siar and £1.1m granted to 28 Moray companies.
Seven businesses in Banffshire and Buchan benefited from the funding, including the Fraserburgh Indoor Leisure Centre, Portsoy fish producer Gourmets Choice and the Palace Hotel in Peterhead.
Funding to these businesses totalled £402,729.
Banff and Buchan SNP MSP Stewart Stevenson said: "Many businesses in the north-east have suffered loss and hardship from the impact of the coronavirus pandemic.
"It is important the Scottish Government and other organisations can help to support in the immediate aftermath as well as in the long-term."
The demand of the PERF scheme, which was run through Scottish and Highlands and Islands Enterprise, meant it received £75m additional funding post-launch, taking the total fund allocation to £120m.
The total number of businesses helped was 1,763.
However, North East Scottish Conservative MSP Peter Chapman last night said the Scottish Government should be "doing more for small businesses".
He added: "This is the biggest economic downturn of our lifetimes and it is hugely important that both Scotland's governments contribute to keeping businesses alive.
"The finances needed to do so are major.
"The Scottish Fiscal Commission estimate the value of UK coronavirus support for Scotland at £16 billion so far, which is reflected in the funds available via PERF and other Scottish government grants.
"I believe the SNP should be doing more for small business however, especially those affected by local Covid-19 lockdowns."