Fighting off shoulder pain and a jellyfish sting, north-east swimmer Jennifer Laffan braved the elements to achieve one of her lifelong dreams.
The RGU architecture student and lifeguard, 24, had long hoped to traverse the 21-mile English Channel.
She headed to Dover last October, ready to make the trip to France in aid of the RNLI, but was forced to abandon her efforts by stormy weather.
The impact of the coronavirus pandemic then caused further delays, but Miss Laffan was finally able to reach her goal earlier this month.
"I'm still on top of the world," she said.
"It's still sinking in, but I'm really looking forward to not waking up every morning and thinking about training.
"Just now I'm catching up on a lot of sleep, because there were quite a few late nights in the days after."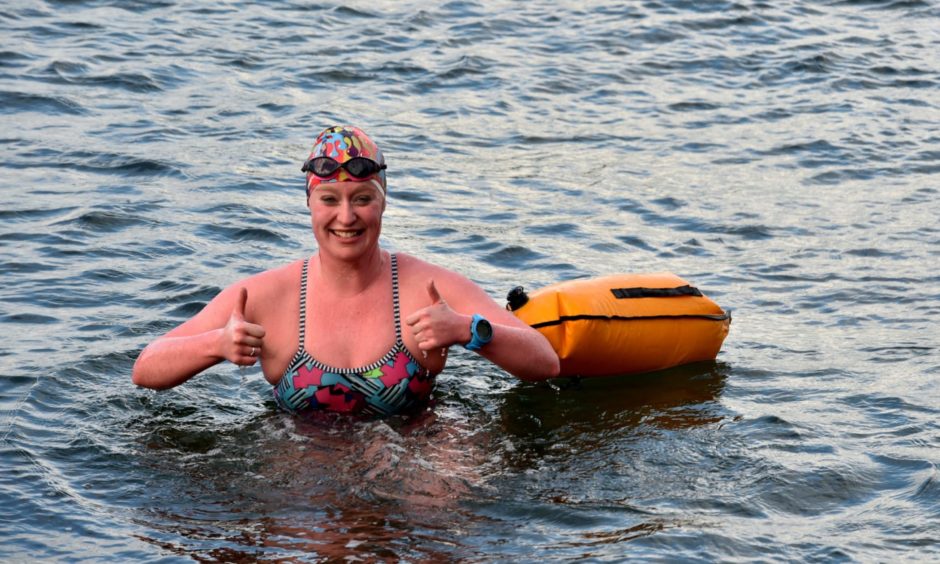 As it approached 3am on Friday, September 11, Miss Laffan stood on Shakespeare Beach in Dover ready to embark upon the mammoth challenge.
Only around 2,000 people have ever accomplished the feat, which is fewer than those who have scaled Everest.
In only a swimming costume, cap and goggles – anything else is against the rules – she set off, making the first of what would be more than 51,000 strokes.
And while accompanied by a boat – and occasionally led by one of its occupants as a guide swimmer – she was not allowed to touch the vessel itself, treading water as she was tossed food and drink.
Miss Laffan said: "I was lucky to get a nice day and, overall, it was a nice swim.
"Around six hours in I was quite tired but refused to turn back.
"I didn't want to have to do those six hours ever again, so I thought I should buck up and keep going."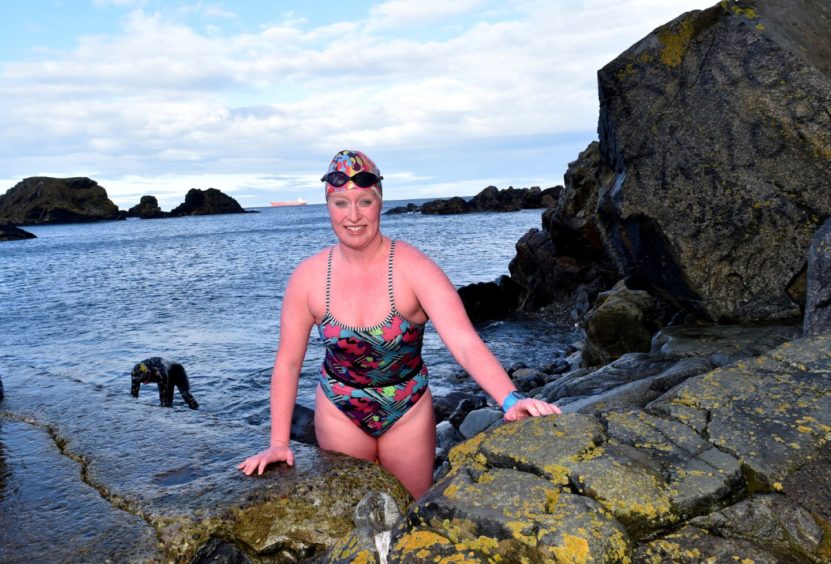 At this point, she was less than halfway through her journey and battling a "niggle" in her shoulder, nibbles from passing fish and the pain of a jellyfish sting.
But she was spurred on as the sight of France began to creep over the horizon.
And after swimming for 14 hours and 27 minutes, she arrived on the sands at Wissant to cheers from her travel companions and a crowd of excited locals.
Miss Laffan has received more than £1,300 in donations for the RNLI from her swim.
"As a lifeguard you get to see just what the lifeboat crews do," she said.
"It's a really difficult task and they've been out so much more as everyone has been taking to the water here over the summer instead of going abroad for holidays."
For more information on the fundraising effort, visit uk.virginmoneygiving.com/JensChannelSwim.