Royal Navy jets will soar over the skies of Aberdeen this month as they pretend to be the "baddies" in a major international war games exercise.
The Hawk pilots will act as hostile aircraft and incoming missiles for Nato's Joint Warrior scheme, which will involve warships from several other European countries.
Mainly taking place in the North Sea, it will also include the Royal Navy's new multi-billion-pound aircraft carrier HMS Queen Elizabeth.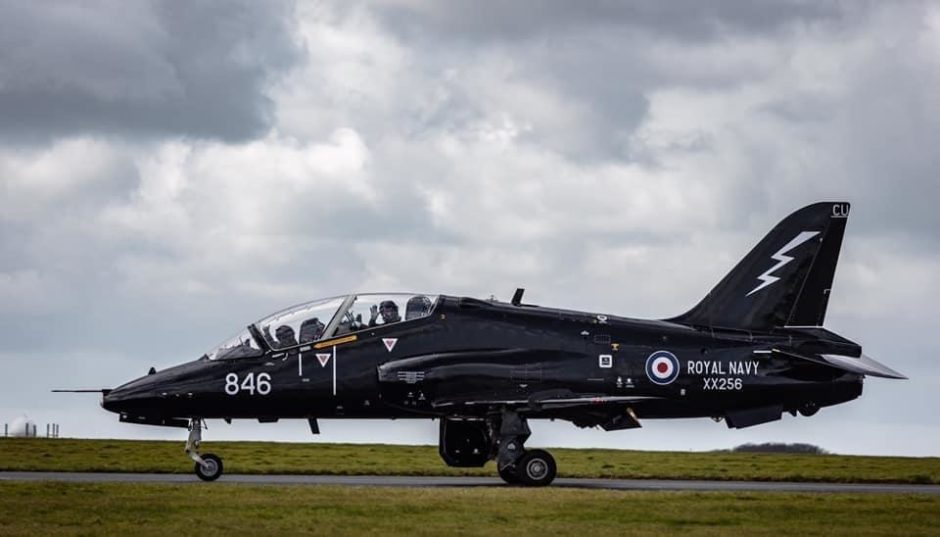 Over the coming days the 736 Naval Air Squadron will simulate an attack to see how others teams respond to their threat.
This will include monitoring how they position ships to protect aircraft carriers and support vessels, and when they use any anti-air defences.
The squadron will also train fighter controllers to better manage the fast-moving battlespace and give the correct orders.
Following a week operating from RAF Leeming in Yorkshire, the group has travelled north to Aberdeen Airport.
It is usually based at Royal Naval Air Station Culdrose in Cornwall and, during previous outings of the annual Nato exercise, has operated from the west coast of Scotland.
The commanding officer of 736 Naval Air Squadron, Lieutenant Commander Jason Flintham, said: "Our role is to be the enemy – the bad guys if you like.
"It's not easy, but we try to be as difficult as possible and push the abilities of our personnel to respond to a high-speed aerial threat.
"In one situation this week, 736 Squadron provided four Hawks as part of an 11-aircraft airborne threat against 11 RAF Typhoons.
"With 22 aircraft in the air fighting on this occasion, it was super exciting to be involved with and it demands much concentration and skill from my navy pilots."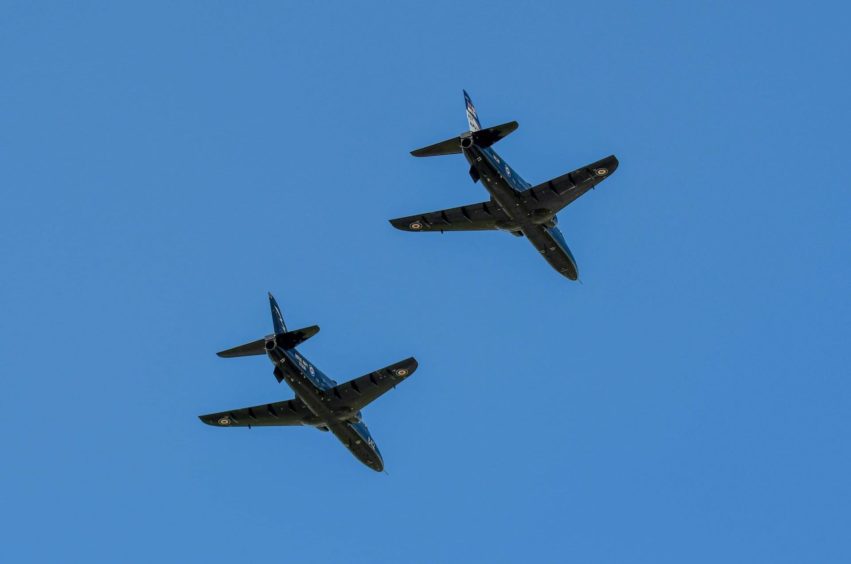 He added: "These large-scale exercises are key to the delivery of the UK's carrier strike group, and 736 Squadron is at the forefront of preparing our ships for future operations around the world.
"We will be flying inland at times in order to set up attack runs on the Nato ships and I'd like to thank people in the area for their understanding as we operate throughout the first half of October."
The interim managing director of Aberdeen International Airport, Roger Hunt, said: "We are delighted to be welcoming these Royal Navy jets while they take part in this major exercise."