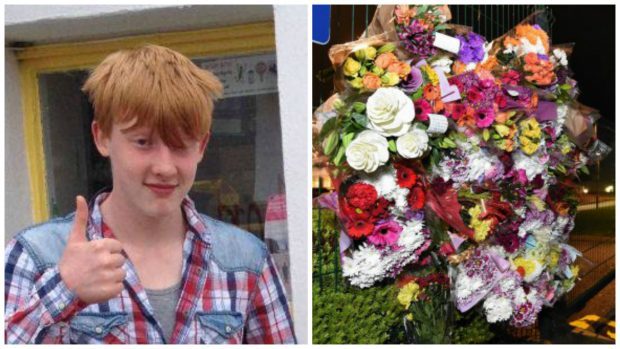 Jurors at the High Court in Aberdeen were told yesterday that in order to convict the youth who stabbed Bailey Gwynne of murder they had to be sure his actions were as a result of "wicked recklessness".
The teen had always admitted killing Bailey after the fight on October 28, but denied murdering him.
Addressing the jurors yesterday, advocate depute Alex Prentice QC said there was sufficient evidence to convict the teenager of murder and asked the jury to consider why he would carry weapons if he did not want to cause someone harm.
However representing the accused, Ian Duguid QC, said whether he carried a knife was "neither here nor there" and claimed his client had been provoked by Bailey.
He said had Bailey not acted as an aggressor he would not have pulled out the knife to protect himself.
The court heard the accused accepted he was not in a position to lodge a special defence of self defence as he could have walked away from the situation.
However, judge Lady Stacey told the jury that if they believed the accused suffered from a "loss of control" mentally and "acted in hot blood" this would be enough to reduce the murder charge to culpable homicide.
She said in order to be convicted of murder they would have to be satisfied beyond all reasonable doubt that he acted in a way that was so reckless he did not care if Bailey lived or died.