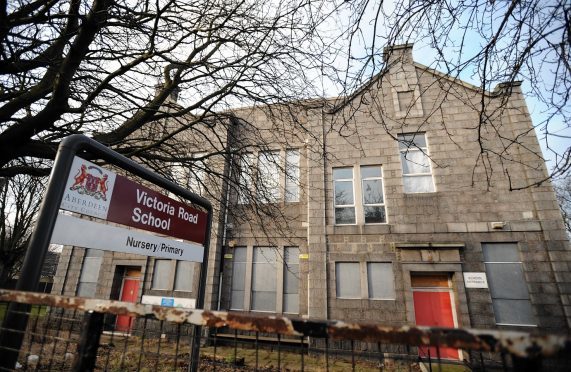 Hundreds of people are expected to protest against the demolition of a primary school in Aberdeen next week.
Barratt Homes lodged plans to convert Victoria Road Primary School into 62 flats in 2014.
The proposals include 25% affordable housing, as well as two open spaces and a play area, but the application has been met with more objections than any other at the city council in the last five years.
The school was opened in 1873 and extended in 1905, but was closed down by the Liberal Democrat-SNP council administration in 2008.
Now, in advance of a public hearing about the planned demolition next week, a protest has been arranged outside the school.
David Fryer, secretary of Torry Community Council, has urged as many people as possible to get involved.
He said: "We will be there at 9.30am on Wednesday and would encourage people who are against the application to come along.
"I know three people who have taken days off work to be a part of the demonstration.
"Torry Community Council will be making representation at the hearing and there are another eight individuals making objections."
He added: "The Marischal Square plans got 44 objections but this has 266, more than any in the last five years."
He also reiterated his objection to the planned demolition.
He said: "We believe a firm line must be drawn to stop the demolition of granite buildings.
"The council has admitted that there is a need for a new school and we have one here.
"Even if it is not going to be used for a school, there are other possible uses, it could be used for low cost housing, for enterprise or for a community hub.
"It is one of the last civic buildings of old Torry and it must be preserved."
The hearing will take place in the Town House on Wednesday at 11am.