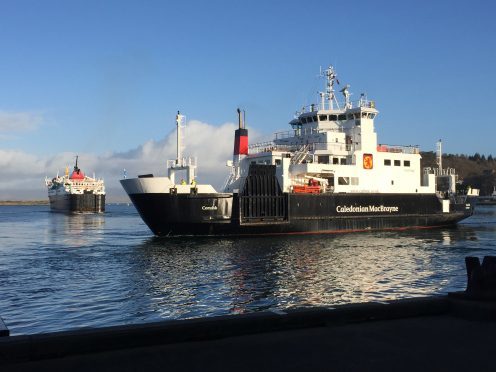 The row over a north ferry service rumbles on with CalMac being accused of "jumping the gun" by suggesting a new timetable would solve all the problems before consulting locals.
The ferry operator has upset local businesses and residents by removing the MV Coruisk from the Mallaig to Armadale crossing and replacing it with two smaller vessels.
Locals say this is adversely affecting businesses on Skye and the mainland.
And Sleat Transport Forum was angry to read in yesterday's Press and Journal that CalMac had said it was "introducing an amended timetable, which would help address the tidal restrictions and improve reliability".
The forum met yesterday morning to discuss the timetable, which they did not receive until late on Thursday afternoon.
And members have written to CalMac saying they "totally and unconditionally" reject the document.
The group said the timetable did not address the issues and said the disruption to services caused by the changes would continue for the rest of the summer if it was implemented.
Forum chairman Roddy Murray said: "CalMac has jumped the gun here by saying it was introducing an amended timetable that would sort all the problems before we had been consulted on it.
"The only changes are taking out the services they know won't be able to operate because of the tides, which means it will be a much diminished service to what we've been use to for the past 12 years."
An online petition at www.change.org calling for the return of the MV Coruisk has now been signed by more than 1,000 people.
A CalMac spokesman said: "Our discussions with the Sleat Transport Forum about timetable changes to help improve reliability on the route have been ongoing for some time and their comments are noted.
"We would wish to emphasise however that, regardless of the tidal issues, carryings on this route are the busiest they have ever been."