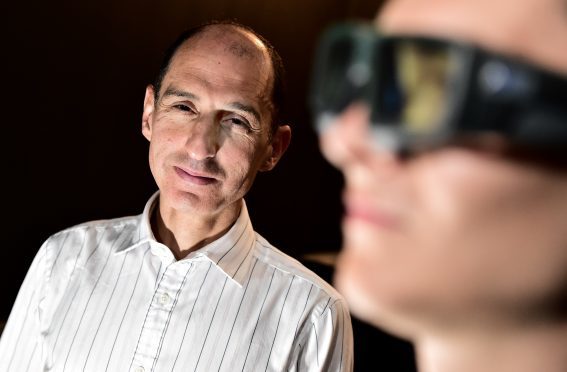 An Aberdeen University academic says seeing his research being used to help restore stroke victims' sight is a dream come true.
School of Psychology head Professor Arash Sahraie was part of an international team seeking ways to aid patients' recovery.
The result – a technique for retraining eyes to move better and compensate for the loss of vision – has just been published.
And thanks to a former graduate of the university, the research has also been turned into a piece of software that is already having an impact.
Arrash Nekonam is managing director of the Granite City-based Insiso software development which built the product for US firm NovaVision.
It is bought and downloaded by patients who do series of exercises spotting hidden objects to rebuild their capacity to see a full picture.
Already in use in the US, Prof Sahraie hopes growing awareness of the technique will see it picked up by more doctors in the UK.
"It is a huge leap forward," he said, as the joint study with Munich and Verona universities was published by Biomed Research International
"We are delighted. It's the leap of transferring science into everyday use by patients It's the kind of thing every scientist would dream of."
"The next thing is making clinicians aware of it so that it can become part of routine care."
Around a third of stroke survivors lose some sight due to a loss of communication between eye and brain.
Some can be restored by clinical techniques but Prof Sahraie found the brain could also be re-trained to make better use of unaffected sight.
"This type of sight deficit can be massively debilitating," he said.
"Patients report a loss of confidence in their own ability to navigate.
"That can then manifest itself in the form of withdrawal from daily life.
"This is why it's important to develop techniques to help patients to improve as much as they can and this compensatory technique is yet another step forward in providing help and therapy for these patients."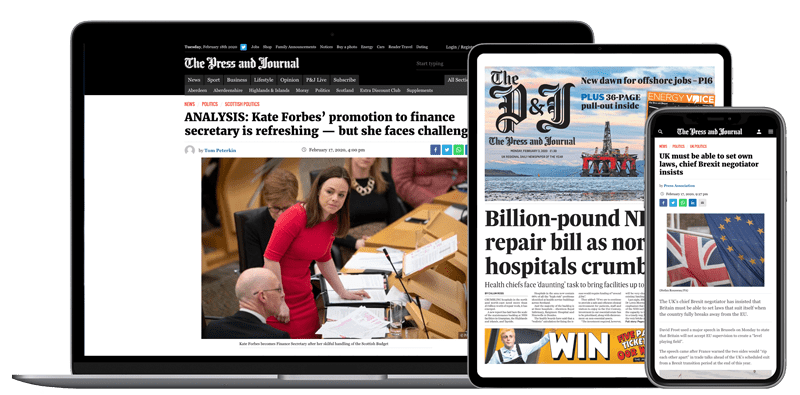 Help support quality local journalism … become a digital subscriber to The Press and Journal
For as little as £5.99 a month you can access all of our content, including Premium articles.
Subscribe