The historic Torcher Parade will light up the streets of Aberdeen once again this year after the tradition was revived by the city's student leaders.
The extravaganza, which sees students take to the streets of Aberdeen, has raised thousands of pounds for local and national charities over its 128 year history.
However, the spectacle was called off in 2016 due to poor attendance, dwindling donations and traffic management issues.
Now Aberdeen University Students' Association (AUSA) has confirmed that it will make a comeback in the autumn.
A spokeswoman said: "AUSA is delighted to be working with partners and stakeholders to bring back this popular event which has played an important part in Aberdeen's history.
"Discussions are ongoing with all partners and we hope to be in a position to announce further details soon."
The popular event was previously held over Easter, a period now reserved for university exams, so it is hoped that the new October date will relight its popularity.
Aberdeen's Lord Provost Barney Crocket has said he is "absolutely delighted" with the news of the events return.
He said: "It's an important part of Aberdeen's history.
"We've missed it while it's been away and I think everyone in Aberdeen will want to rally round and support it however they can.
"It's a big challenge for the students to organise it, but they've got determination and I'm sure it will be a great success.
"The people of Aberdeen treasure it as part of their history."
Councillor for George Street / Harbour Ryan Houghton echoed this joy.
He said: "It's a really unique event for Aberdeen and it's good it's coming back.
"I just hope the turnout is what it deserves. I think people will be glad to see it come back.
"Aberdeen, being the city that it is, should be having events like this."
However, an Aberdeen City Council spokeswoman has confirmed that the parade's route will be shorter than in previous years.
Traditionally going from Marischal College to King Street, this year's route "starts from Loch Street coming up Berry Street, down Gallowgate, down Upperkirkgate, up Schoolhill onto Union Terrace and then up Union Street," she said.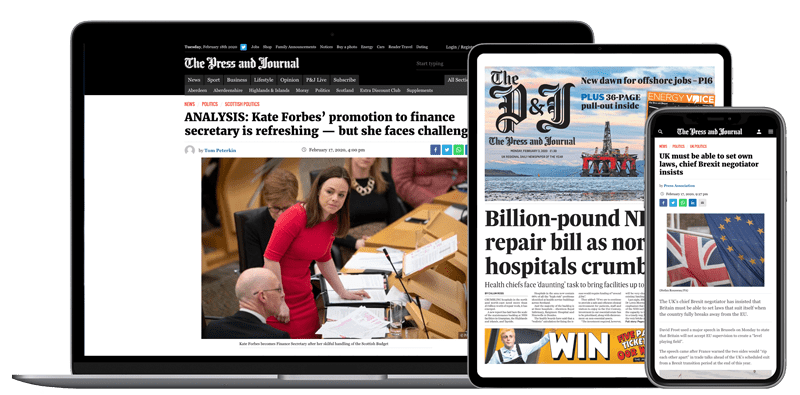 Help support quality local journalism … become a digital subscriber to The Press and Journal
For as little as £5.99 a month you can access all of our content, including Premium articles.
Subscribe