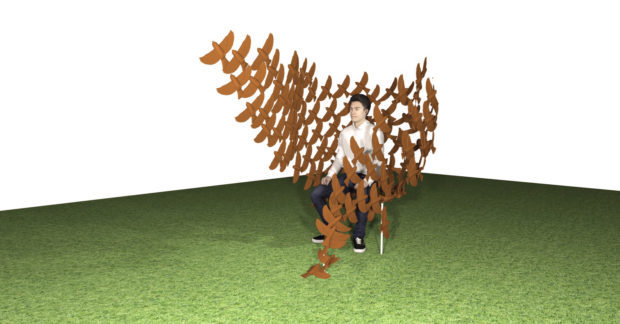 Designs have been chosen for a new memorial garden and sculpture for parents affected by the Aberdeen baby ashes scandal.
The city crematorium was heavily criticised after it emerged that baby and adult ashes were routinely mixed together in 2013.
Parents were often told that babies did not produce ash with no remains returned to families from the Hazlehead crematorium.
The council has since paid out more than £100,000 in compensation and vowed to install new memorials at Hazlehead Park following national investigations.
Maja Quille has now been chosen as the artist to create the 4.5ft-high sculpture which will be made of bronze with a flowing design of flying birds enclosing a seat.
Edinburgh-based Ms Quille's design was chosen from a shortlist of four after 20 people submitted designs.
The Danish artist has recently completed other sculptures for Napier University and Musselburgh Town and is currently finishing a large commission for Edinburgh University and the Royal Observatory in Scotland.
The memorial garden has been designed by TGP Landscape Architects and features include an arched entrance, several seated areas in a grassed circular area with the sculpture as the main feature in the middle of the circle.
Ms Quille spoke to parents before coming up with her idea for the sculpture.
She said: "Working with the group has been a profoundly moving experience for me and the final design is the result of meaningful discussions human to human and parent to parent, trying to fully understand how art might play a part in the healing process.
"I feel that the resulting design accurately reflects the emotions of the group, providing a focal point that is at once beautiful and peaceful, whilst also providing a private space for reflection."
Mark Elliott, director of TGP Landscape Architects, added: "We believe that the garden design expresses the passion that has been clearly evident at every meeting, whilst its simplicity and symmetry shows a clarity and understanding that is further illustrated in their selection of Maja's sculpture which is truly sympathetic to the design concepts of the garden."
It is anticipated the memorials will both be installed by the autumn.
Cruse Bereavement Care Scotland has offered its support to families on 0845 600 2227, and anyone affected can also contact SANDS Aberdeen on 0870 7606649 or help@aberdeen-sands.org.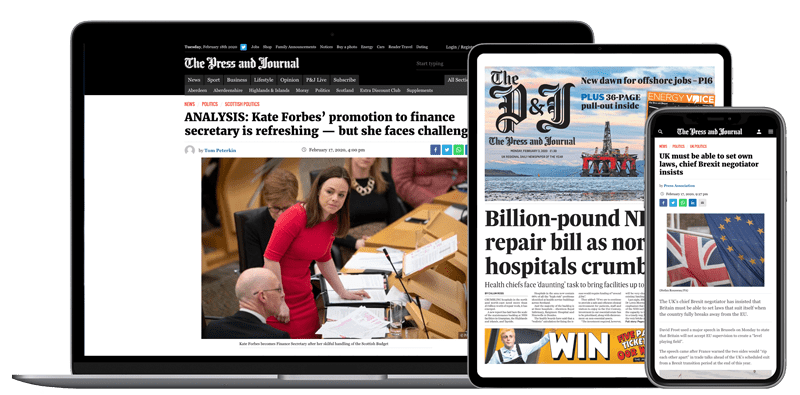 Help support quality local journalism … become a digital subscriber to The Press and Journal
For as little as £5.99 a month you can access all of our content, including Premium articles.
Subscribe