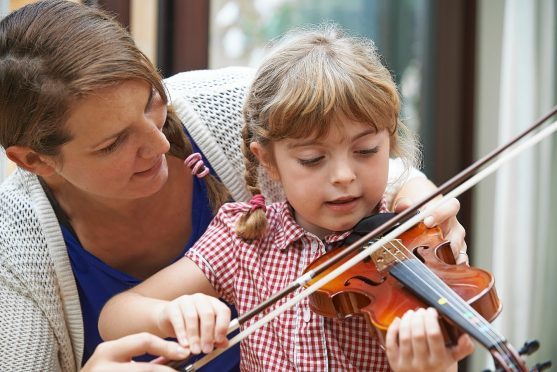 Aberdeen Music Centre will launch a new programme of extracurricular lessons for school pupils at the start of the academic year.
The service was suspended last summer amid ongoing discussions over staff levels.
Now an internal council email seen by The Press And Journal has revealed that service coordinators are "delighted" to announce that it would start again in August.
It said: "Staff at all levels have worked closely to create and agree on a new working model which will enable the music centre to run using existing resources.
"Individual working arrangements are currently being finalised with music instructors.
"Work is also being done to timetable the various ensembles, arrange transport and book venues."
According to the email, full details of the new service will be available for parents in June.
The city council had last year promised that the centre, which has cultivated talents including global superstar Annie Lennox, would not be affected by budget cuts.
The timescales involved in negotiating working time agreements were instead blamed for the service being put on hold.
But the Educational Institute of Scotland (EIS) said the suspension of music centre lessons was a direct consequence of the local authority's "penny-pinching cuts agenda slicing away at the service."
Last night Martin Greig, the Liberal Democrat group spokesman for education, said: "We used to have one of the best music traditions in the UK.
"The oppressive attitude of the ruling coalition has caused much harm to music in the city.
"They have shown themselves to be inept in dealing with the arts.
"In the last few year Aberdeen has become culturally far poorer.
"This is because the coalition has shown it has the wrong priorities when it comes to quality of life."
However, the council stressed that music was an important subject.
An Aberdeen City Council spokeswoman said: "The council continues to engage with staff and progress is being made to resolve current issues in relation to extracurricular music lessons.
"Music tution continues to be taught in school and pupils are encouraged and supported in their pursuit of music, and it remains an important part of education in Aberdeen."