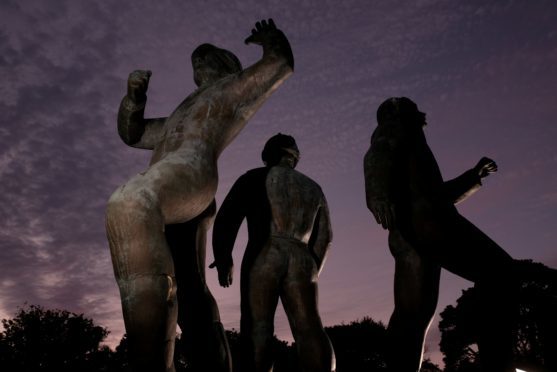 The memorial garden is a special place for the people of Aberdeen in remembering those workers who perished.

As the years pass and collective memories fade, the permanent memorials to those who paid the heaviest price become increasingly important.
Best known is Dornoch artist Sue Jane Taylor's striking bronze of three figures – one modelled on a survivor – in the Hazlehead Park memorial garden.
The names of the dead – including the two crewmen from the Sandhaven – adorn the memorial, in which is interred a casket of unknown ashes.
Unveiled by the Queen Mother in 1991, the rose garden has become a popular space for reflection.
It is also the venue for the formal act of remembrance on the anniversary, featuring a lament from a lone piper followed by a minute's silence and a wreath laying by families, friends and colleagues.
Another oasis of calm is the Oil Chapel in Aberdeen's historic Kirk of St Nicholas – dedicated in a June 1990 service attended by the Princess Royal.
Home to the Book of Remembrance commemorating all offshore deaths – established on the 25th anniversary of Piper Alpha, it is dominated by a magnificent stained glass window. Within her colourful representation of north-east life, Shona MacInnes included a reference to the ill-fated platform.
A memorial service held at Ferryhill parish church by Occidental inspired another local stained-glass artist, Jennifer Jane Bayliss, to produce a lasting reminder.
Full of symbolism, it includes many small circular discs, each representing one of the victims.
The Reverend Gordon Craig, chaplain to the UK offshore oil and gas industry, said: "Thirty years may seem a long time to some, but for those who lost a father, son, brother, husband, partner, friend or colleague, the tragedy is still very much part of their life.
"Our commemoration is an opportunity to gather together and remember those loved ones who never came home.
"By naming every person who tragically lost their life, the city and industry together can demonstrate that the loss of these men will not be forgotten.
"And that, may hopefully, bring a crumb of comfort to those whose loss is greatest."
Aberdeen Lord Provost Barney Crockett added: "It is hard to believe that three decades have passed since the Piper Alpha tragedy. The shocking events of that night 30 years ago are imprinted on the Aberdeen memory forever.
"We will never forget that 167 men died in the tragedy – dads, sons, brothers, uncles, nephews, partners, friends and colleagues who never returned home.
"The memorial garden and statue is a very special place for the people of Aberdeen, the wider oil and gas industry, and particularly for those whose lives have been affected by this tragedy."
---

To follow more of our special Piper Alpha 30th anniversary coverage, click here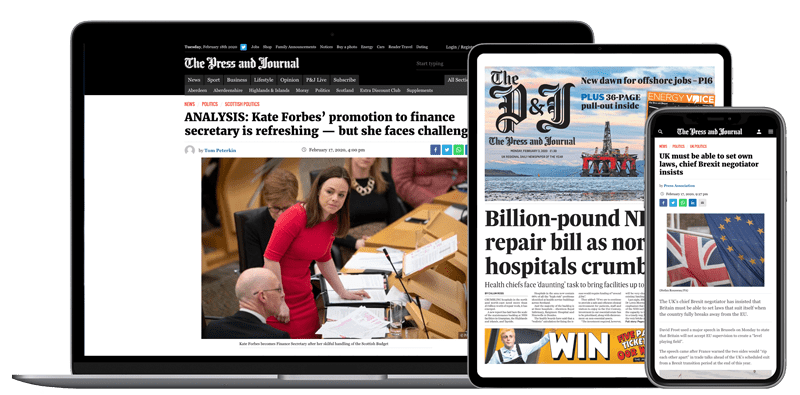 Help support quality local journalism … become a digital subscriber to The Press and Journal
For as little as £5.99 a month you can access all of our content, including Premium articles.
Subscribe