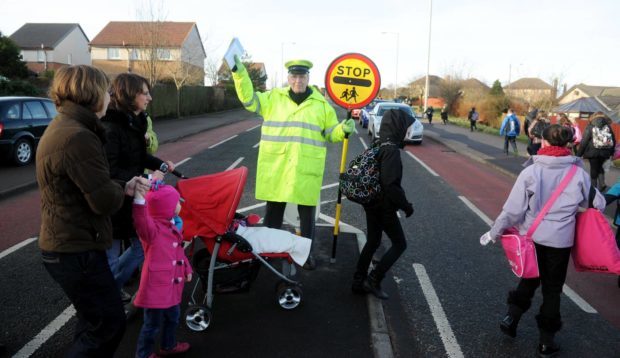 Dozens of Aberdeen residents gathered outside their local school yesterday to pay a final farewell to an "adored" lollipop man.
Around 50 people looked-on outside Cove's Charleston Primary as the funeral cortege of John Ingram passed the school he helped generations of children to and from in safety.
Mr Ingram died last week aged 86, having stepped down from his post just two years earlier.
The former joiner, taxi driver and swimming instructor began patrolling 12 years after he retired and in 2012 was crowned lollipop person of the year.
He remained heavily involved in his community in other ways too, even dressing up as Santa Claus at Christmas.
Dozens, including the school's entire primary seven class, stood solemnly outside as the three car cortege passed its entrance before a round of applause broke out.
One of those attending the tribute was Alison Cooke, whose children attend the school.
She said: "Mr Ingram was so well liked in the community. I would go as far as to say he was adored.
"In all weathers he would be out there with a smile on his face, helping the kids cross and waving at the passing cars."
Charleston School's acting head teacher Anna Cartlidge added: "Mr Ingram was the school crossing patroller for Charleston School for about 15 years and was a favourite with pupils, staff and even local motorists.
"He was a real character in the Cove community, known for his very happy demeanor, and was famous for waving to just about every car that drove past him.
"When the family asked if they could drive past the school to celebrate Mr Ingram's work here, we were only too happy to oblige, and such was his standing in the local area, some P7 pupils, staff, and parents stood out the front of the school to wave him by."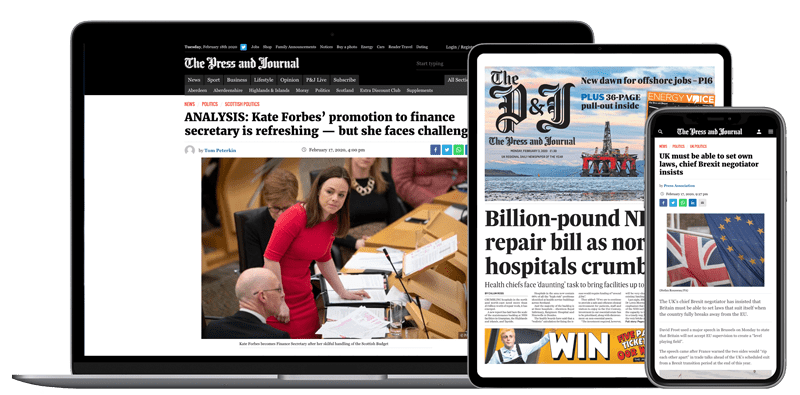 Help support quality local journalism … become a digital subscriber to The Press and Journal
For as little as £5.99 a month you can access all of our content, including Premium articles.
Subscribe