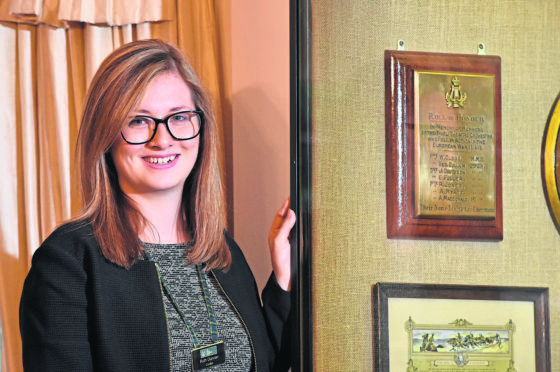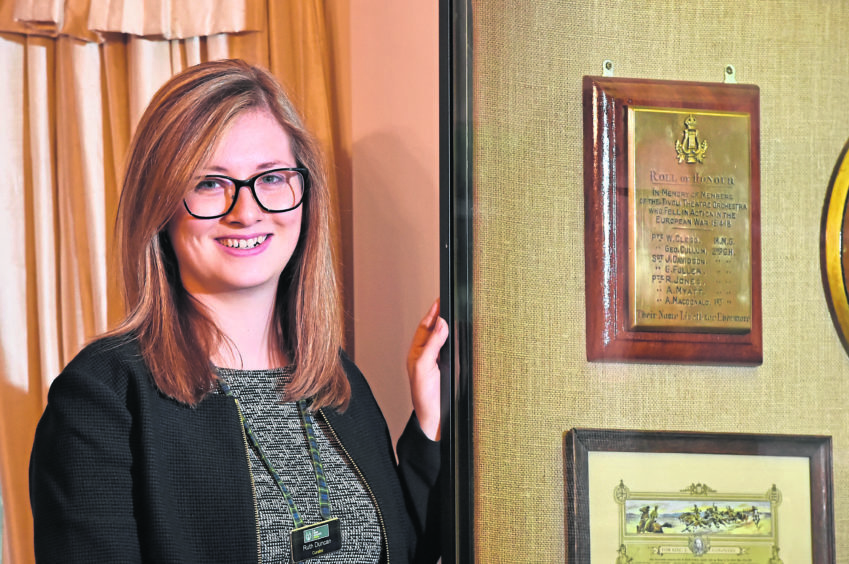 They are seven men who made music together and laid down their lives for their country during World War I.
And now, a north-east museum has unearthed a roll of honour for the instrumentalists-turned-soldiers who all performed with the Tivoli Theatre Orchestra in Aberdeen prior to joining the Great War, from which they never returned.
The Gordon Highlanders Museum is striving to investigate the lives of the members of the group who had almost faded into the ether until the brass plaque was discovered.
Curator Ruth Duncan said there were still doubts over the identity of two of the ensemble, comprising Private George Cullum, Private William Clegg, Sergeant John Davidson, Band Sergeant William Fuller, Corporal Arthur Myatt – who was a drummer – and Private R Jones and Private A McDonald.
Ms Duncan explained that she had narrowed down the possible identity of Pte Jones to either Robert or Rees Jones, the former of whom was the brother of John Jones, of Keith in Banffshire, but details remain vague.
---
>> Keep up to date with the latest news with The P&J newsletter
---
The situation is even more complicated with Pte McDonald, whose first name might be Andrew, Alexander or Archibald, given the number of Gordon Highlanders with that monicker who served in WWI.
She added: "It really would be music to our ears if we could solve this mystery and find out more about these men, especially with this being the centenary of the conflict's end.
"It seems this roll of honour was handed into the museum in the 1960s – perhaps after the original Tivoli Theatre closed – or it might have been given to us by somebody who was in the regiment.
"But it was only when we were working on our catalogue than it resurfaced after decades in storage and we have worked hard so far to research these men's lives.
"There are already some poignant details about their passing. Both Sgt Fuller and Cpl Myatt died on the same day – October 4, 1917 – although they fell in different countries (France and Italy).
And Sgt Davidson, the son of Sgt Maj John Davidson and Elizabeth Davidson of Aberdeen, was killed in the last couple of weeks of the war on October 27, 1918.
"It is sad to think that all these musicians – who were aged between 20 and 35 – perished after making music in the same orchestra. But it shows the scale of the losses during the hostilities."
The Tivoli Theatre opened in 1872 on Guild Street and was renowned for hosting lavish concerts before and after both World Wars until it shut its doors in 1966.
However, the refurbished venue was reopened by businessman Brian Hendry in 2013 and currently stages a diverse range of artistic events in the city.