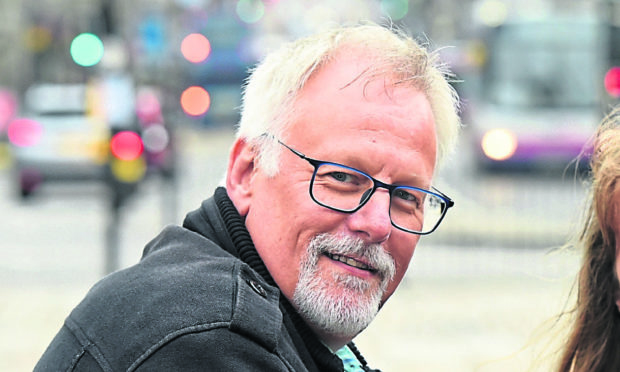 A student composer following in his father's musical footsteps will hear his newest work brought to life for the very first time this weekend – the same day of the debut of his dad's latest piece.
Joe Stollery, who is currently studying towards a doctorate in composition at Aberdeen University, will have his music performed at St Andrew's Cathedral on Saturday – while his father Pete Stollery, professor of composition and electroacoustic music at the very same university, will have his work premiered later that evening in Braemar.
Joe's composition Stone Fragments consists of five short movements, and has been inspired by the Pictish carvings unearhed in the Aberdeenshire village of Rhynie.
The 24-year-old said: "I have long been interested in the intricate symbols carved into the standing stones for which Rhynie has become famous.
"These range from animals – real and fantastical – to inanimate objects and abstract symbols, often in combinations on each stone.
"Because almost nothing is known for certain about the meanings of the symbols, I had had the freedom to express my own interpretations of the symbols through musical means."
His performance will take place at noon, and is free to attend.
Prof Stollery's latest work, titled You're A Fisherman's Bassoon, will be performed from 7.30pm at St Margaret's Church Centre in the Deeside village and has a slightly odd origin.
He said: "A few years ago, a friend came up to my wife and she was convinced he had exclaimed 'You're a fisherman's bassoon'.
"In fact, what he had actually said was 'Eurovision must be soon', but this phrase stuck in my head and set me thinking about half-hearing and not understanding.
"It provided me with the opportunity to create a piece with this at its heart, and to keep true to the conversation which set in motion this train of musical thought, the piece weaves textures out of short phrases from 34 Eurovision Song Contest winners."
Tickets can be bought at the door for the Braemar event, which will be performed by seven bassoonists and one contrabassoonist.
Prof Stollery added: "By creating new music for the bassoon and opening it up to new audiences, I hope I can play a part in encouraging young musician to take it up."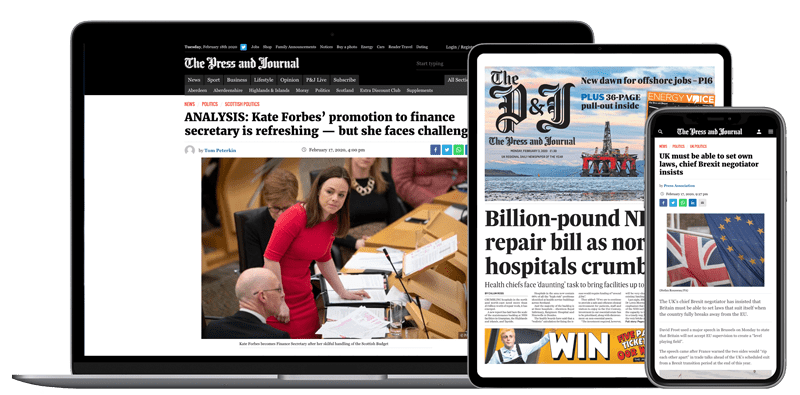 Help support quality local journalism … become a digital subscriber to The Press and Journal
For as little as £5.99 a month you can access all of our content, including Premium articles.
Subscribe