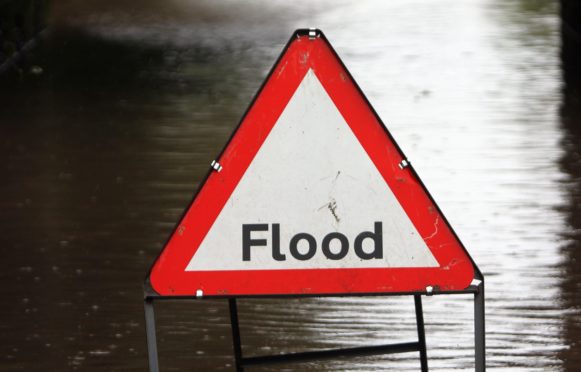 A £500,000 project to tackle the blight of flooding in an area of Aberdeen has been hailed as a "life-changing" initiative.
Scottish Water will begin work on the scheme next week on part of King's Gate, close to the junction with Anderson Drive in the city.
A new metre-wide sewer will be laid under King's Gate, which will stretch for 100 metres and provide additional capacity during storm conditions when high volumes of surface water regularly overwhelm the existing sewer network.
To allow the work to take place safely, the section of King's Gate between the King's Cross roundabout and Moray Place will be closed to traffic from Monday, April 8 for around 12 weeks.
Local MP, Ross Thomson, raised the issue with Scottish Water following contact from constituents and said: "This massive project will be nothing short of life-changing for residents in King's Gate.
"The area has flooded on multiple occasions in the past few years and members of the public need to be protected as much as possible.
"I'm sure members of the public will understand the long disruption.
"It's a massive public works project, but it will be well worth the wait."
Residents were delighted at the prospect of being flood-free after so many years.
One told the Press and Journal: "It floods every time there's a downpour, right across the road, it's ridiculous. And because of the potholes, you can't drive through it because you don't know what's underneath.
"If they are really going to do something about it, then that is fantastic, because it will mean not having to worry every time there's a bit of rain.
"It has been a big problem for years."
Project manager Raymond Hope of Amey Black and Veatch, who will be carrying out the work, said: "I would like to thank residents on the affected section of King's Gate who have been engaging with our team over the past year as we prepared to carry out this essential work to reduce the risk of flooding.
"We will continue to work with them while we are on site to keep the short term disruption caused by construction activity to a minimum."
Scottish Water corporate affairs manager Gavin Steel added: "The work taking place is important to achieve a permanent reduction in the risk of sewer flooding affecting homes on this section of King's Gate."