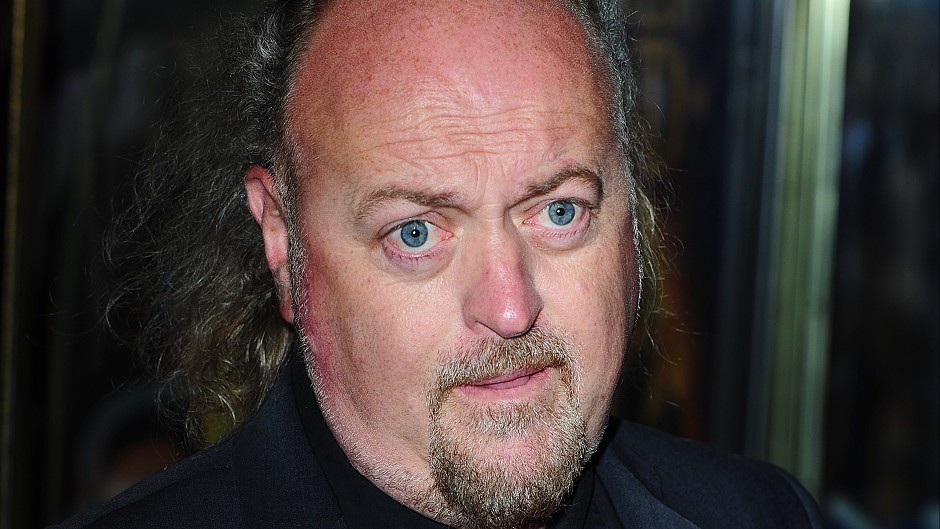 As the old AECC hosted its last show on Saturday night, Bill Bailey gave the demolition teams a head start by almost bringing the house down.
By the end of the night the audience was on its feet, shouting to the rafters, rocking out to Led Zeppelin, making "devil's horn" heavy metal hand gestures and punching the air.
It's hard to believe that any crowd could get into such a state over the patron of the Barn Owl Trust.
It's understandable that 1970s anthems belted out on guitar might get an audience going, but who knew that bell-ringing – which he did as an encore – could be so rock and roll?
It's worth clarifying that this was a comedy show, not a music gig, although those lines became increasingly blurred as the evening wore on.
Nor was it a wildlife talk, but let's just say everyone should now be able to identify the calls of a tawny owl, a loon and a puffin.
Do you know that Nicki Minaj samples bird song in her pop tracks? Or the origins of the single-finger salute? Well, if you'd been at the AECC on Saturday you would have found out – along with some interesting facts about Shakespeare, Ethelred and Ancient Greece.
It was all very educational – and so very, very funny.
At one point the comic started the show over, in German, and he still got laughs.
He has said in the past that he's not a fan of jokes – and it's hard to remember if there was a single punchline in the entire set.
Instead there was an intimate connection with the audience, sincere observations about society's plight, and some weird and wonderful instruments that he used to great effect for songs, rhymes and, most spectacularly, a 90s dance track which sampled Theresa May.
There was something beautifully spontaneous about it all, with Bailey's natural talent shining through during some unscripted surprises – such as when a helicopter flew low over the building.
Most of the audience had left the auditorium when Bailey reappeared, in hard hat and high-viz vest to move the crowd along.
Having closed the AECC as we know it – Rod Stewart will next week play outdoors in the car park next week – one can only hope Bill Bailey has the new venue on his must-do list.