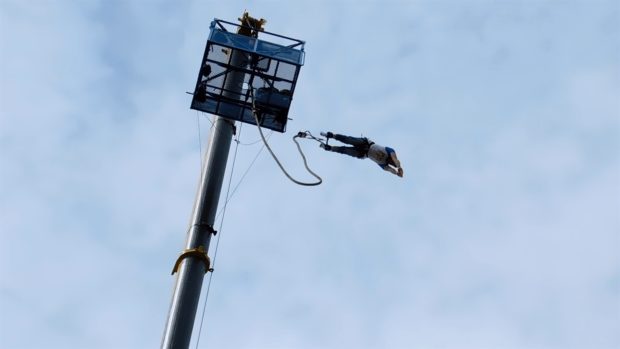 Staff from an Aberdeen oil company will brave Scotland's highest bungee jump to raise money for a cancer charity.
The Seatronics employees will take a leap of faith from the 300ft-high platform at the annual Clan Cancer Support bungee jump.
The team agreed to participate in the hair-raising event as part of the company's continuous support of the charity.
Lauren Forgie, group marketing lead for Seatronics, said: "Clan has supported Seatronics employees who have been affected by cancer in the past so we are delighted to be part of the 2019 bungee jump.
"Our colleague, Brian Milne, previously underwent treatment for cancer, and our group HR manager, Morag Ormiston, volunteers at Clan so we have a close relationship.
"We have taken part in previous events and the team is always very happy to help to raise money to helpthe charity continue providing the important support it does across the north-east.
Ruth McIntosh, Clan's fundraising co-ordinator, said: "We are thrilled that the Seatronics team is taking part in the bungee jump.
"The 300ft drop is not for the faint-hearted, however there are a number of corporate teams who are looking forward to this unique experience.
"This is the currently the highest bungee jump in Scotland, so we encourage other courageous Aberdonians to sign up now."
The Brave the Bounce bungee jump and fundraising event will take place on Saturday, June 29, at Aberdeen Beach Boulevard.
Online registration for Brave the Bounce 2019 is available at www.clanhouse.org.