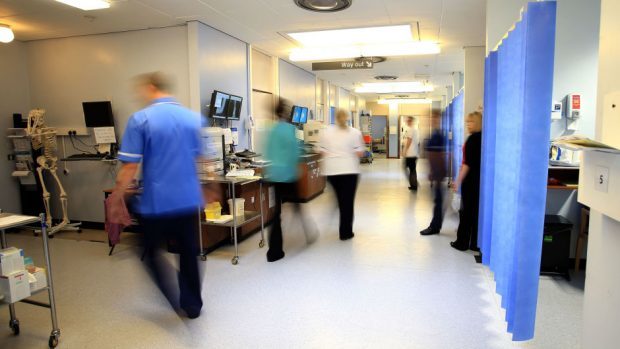 Hundreds of patients records have been permanently lost by the NHS in the north and north-east in recent years.
Figures obtained by the Press and Journal revealed there had been 377 records lost in Orkney.
This included one incident where 364 mental health records and 12 hospital medical records were accidentally shredded.
North East MSP Tom Mason said the loss of medical records could have "serious consequences", particularly in light of modern-day data protection concerns.
Labour's shadow health minister, and Highlands and Islands regional MSP, David Stewart , meanwhile, pledged to raise the issue in parliament.
In Grampian, the figures show that since 2012 there were 165 instances in which patients' records went missing, were lost, damaged or stolen, while NHS Highlands lost 139 records during the same period.
Western Isles has lost or misplaced 50 medical records and Shetland a further  36.
Only Highlands, Shetlands and Orkney provided similar figures for missing blood and urine samples, with the boards losing 23, seven and six respectively.
The figures have prompted calls for health boards to do more to protect patients' private information, including computerising records.
Mr Stewart said: "For any patient to be told that their record has been lost or misplaced is a frustrating situation.
"It is positive news that Raigmore Hospital has made positive steps to lower the amount of lost or misplaced records since 2012 however, one record going missing is one too many for the patient involved.
"Patients should have full confidence that their records will not be lost or misplaced. I will be raising this issue when NHS Highland comes before the health and sport committee soon."
Jamie Weir, spokesman for its patient group Pact, said the figures were "relatively low" considering the number of people who passed through hospitals and clinics in Grampian.
"If all patients records were computerised, there would, of course, be less risk of loss," he added.
But Tom Mason, warned there could be serious consequences from losing records.
He said: "The patients affected will be disturbed to hear that their personal information has not been secured.
"In the modern age of data protection, the loss of medical records could have serious consequences.
"These figures may be relatively small given the huge number of patients, but health boards must do all they can to prevent any more incidents like this."
Both Grampian and Highland boards said they took any loss extremely seriously and were continually working to reduce the number of records lost.
A spokesman for Grampian did however stress: "These figures should be seen in context.
"At NHS Grampian we have approximately half a million patient contacts every year, meaning since 2012 around 0.004% of patient contacts have been affected."
Meanwhile, a Highland spokeswoman said: "These are investigated to see how the incidents came about and what lessons can be learned for the future.
"We continue to strive to improve and the numbers are coming down."
A spokesman for NHS Orkney said: "Regrettably patient notes held by NHS Orkney were destroyed in error in 2016. These records had been packaged up to be scanned as part of our digital medical records project.  There was no breach in patient confidentiality.
"We had a log of the notes destroyed and informed the individuals concerned at the time. We take our duty to protect patient's information very seriously and any loss is regrettable."​