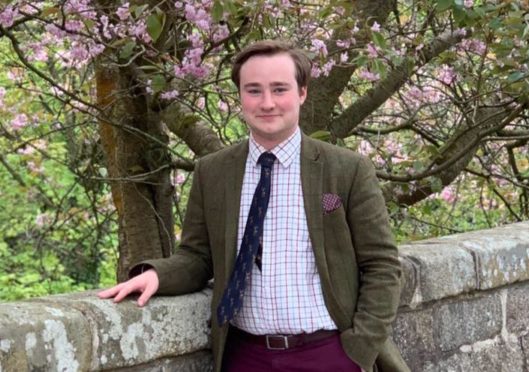 The chairman of a student Scottish Conservative society has been suspended from the party amid a racism row.
Jordan Hopwood, who heads up a chapter at Aberdeen University, sparked complaints with a series of social media posts.
Issue was taken regarding comments he left on a video of Tory leadership contender Rory Stewart speaking to three black men from Ireland while on the campaign trail.
In them, the first-year Celtic and Anglo Saxon studies student suggested that ethnic minorities should not be allowed to live there.
He wrote: "It is laughable… that you Gaels fought for an independent catholic Gaelic Ireland. Now look at you lot. All those people died for nothing."
Mr Hopwood later wrote: "In my case to be British means an Anglo-Norse-Celtic heritage, it is to speak English, to be, at least on a cultural level, Christian and enjoying a good pub."
A spokesman for the Scottish Conservatives confirmed that Mr Hopwood's party membership was suspended after a concern was raised about his behaviour.
He added: "The complaint has been referred to our disciplinary committee."
Meanwhile a spokeswoman for the Aberdeen University Students' Association (Ausa) said it is also investigating the matter.
"Aberdeen University is a diverse and inclusive campus and Ausa has a zero tolerance policy to any form of discrimination," she said.
"We are taking all necessary steps to look into this matter."
Aberdeen Labour student activist Jacob Campbell said The Scottish Conservatives' suspension of Mr Hopwood was "welcome", describing his comments as "appalling".
"The views expressed have no place in the open and tolerant society that we all want to live in," Mr Campbell said.
"I will observe with interest whether or not the Scottish Conservative Party intends to take any further disciplinary action against the individual in question, or whether it will wait until the political furore surrounding his comments dies down before reinstating his membership in full."
Mr Campbell said failure to act "appropriately" would, in his view, be "tantamount to agreement with Mr Hopwood's gravely out-of-touch comments and a catastrophic error of judgement on the part of the party".
Mr Hopwood yesterday declined to comment on the matter, saying it was in the hands of the Scottish Conservatives.
On his social media page, he describes himself as a "Proud Catholic, Berkshireman and Briton" and member of the Officer Training Corps.
He is pictured alongside Tory leadership favourite Boris Johnson.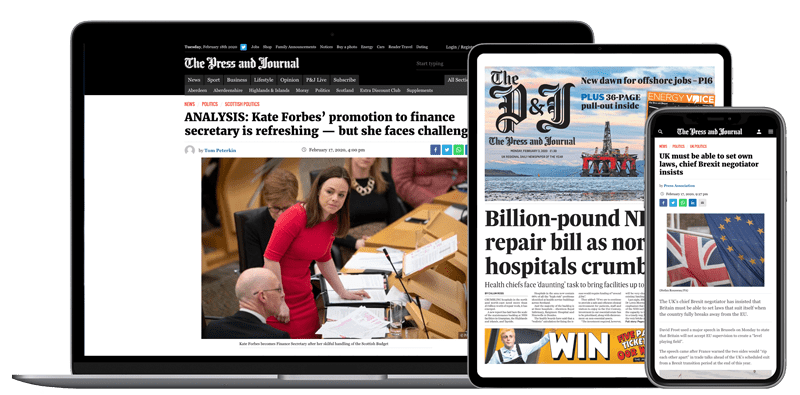 Help support quality local journalism … become a digital subscriber to The Press and Journal
For as little as £5.99 a month you can access all of our content, including Premium articles.
Subscribe