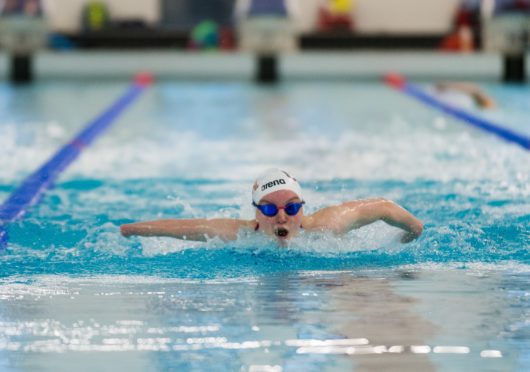 An Aberdeen schoolgirl swimmer is stepping up her efforts to achieve her "crazy" dream of competing in the Paralympic Games in Japan next summer.
Toni Shaw is hoping that a new prosthetic arm will help her secure a place on the plane to Tokyo 2020, following a record-breaking start to the year.
The 15-year-old set new Scottish bests in the 100m freestyle S9 and 50m freestyle S9 and a new British record for the 100m butterfly S9 at the Scottish National Open Championships at Aberdeen Sports Village last weekend.
The Albyn School S5 pupil already made waves at last year's Gold Coast Commonwealth Games in Australia and took home two gold medals from the Para Swimming European Championships.
Her S9 400m Freestyle and 34pt 4x100m Medley Relay golds were among six medals she collected from the competition in Dublin last August.
Toni said: "Last year was my first major competitions at the Commonwealth Games and the Europeans. It was great to get some experience racing against high quality athletes.
"I loved racing in front of the big crowds, it was a bit nerve-racking, but once you get going, it is really exciting.
"Tokyo is the main goal, it would be crazy to compete at a Paralympics at my age, but hopefully I can make it.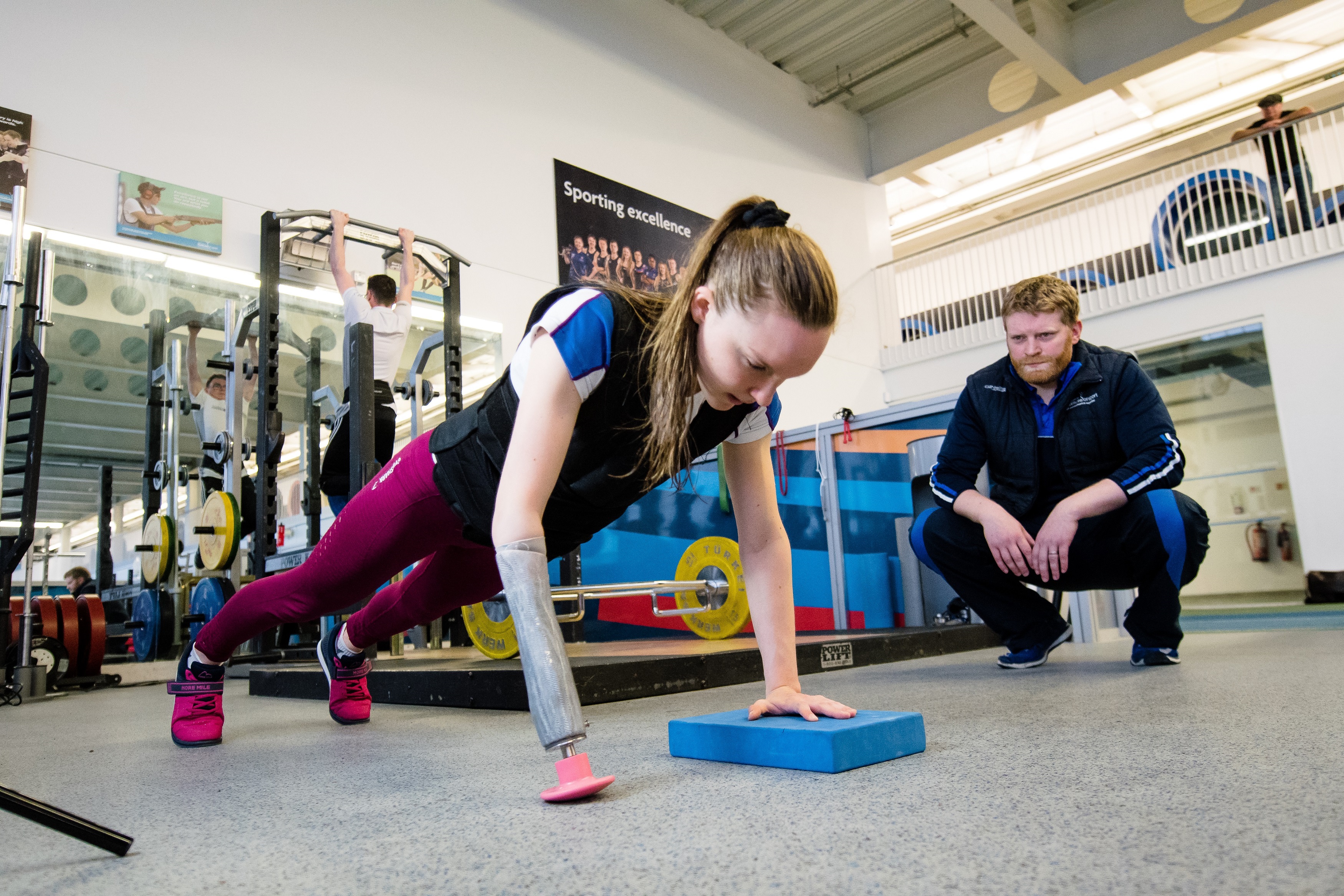 Her already gruelling schedule sometimes commits her to training for up to three hours before school.
But the teenage star's work in the Aberdeen Sports Village gym was restricted as she didn't have a prosthetic which allowed her to do many of the upper body exercises which are crucial for swimming.
However, Toni now has a state-of-the-art carbon fibre arm with several attachments, allowing her to carry out press-ups, pull-ups and weights not previously possible.
Sportscotland's senior physical preparation coach David Boyd said: "We had hit a bit of a plateau in terms of what we can manage with Toni in the gym.
"The prosthetic is going to open a lot of doors in terms of what we can manage with Toni, so we will really be able to ramp up what her training looks like."