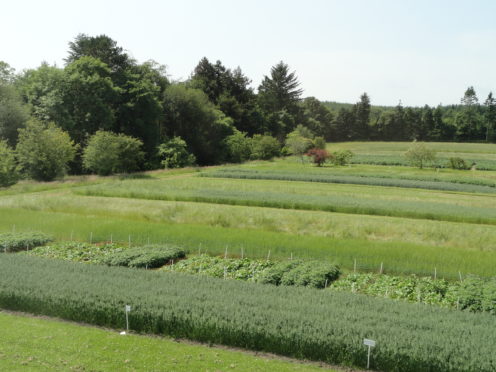 As the world today marks 50 years since man set foot on the moon, a team of scientists in Aberdeen believe they hold the key to making its colonisation possible.
Neil Armstrong and Edwin "Buzz" Aldrin stepped bravely out onto the lunar surface on  on July 16, 1969. Fellow astronaut Michael Collins was on board their craft, Apollo 11.
Armstrong uttered the famous words "That's one small step for man, one giant leap for mankind" before planting a US flag.
Researchers at the Scotland's Rural College (SRUC) campus at Craibstone have, however, spent years investigating how the landscape may be planted with crops.
---
>> Keep up to date with the latest news with The P&J newsletter
---
And they say the results of the long-running study into the acidity levels of soil could provide vital data for future Moon missions.
They have lifted the lid on the "giant leaps" their research project has made to coincide with this weekend's global celebrations.
SRUC started the study in 1961, the same year the US President urged Congress to commit to conquering spaceflight.
Since then it has helped generations of farmers and students understand how the pH levels of soil – which measure how acidic or alkaline it is – can affect crop yield.
It has found that each seed planted has a "optimum" level for this where it can best thrive.
And with the lunar surface likely to be very alkaline, these decades-long studies could provide essential information for astronauts looking to live on the Moon by showing them what foods have the best change of thriving.
SRUC soil scientist Christine Watson said: "It's fair to say that growing anything on the Moon would pose a bit of a challenge.
"The surface is made up of a very primitive kind of soil which is a bit like volcanic dust on Earth.
"In terrestrial soils, rocks get weathered by water which doesn't happen on the Moon.
"Also, the soils on the Moon contain no organic matter, micro-organisms or soil animals.
"This means that lunar soils don't have a structure created by soil life or organic matter – and there is very little in the way of nutrients cycling around."
As the Moon surface would be alien to so many people, even those expert at planting crops on Earth, Professor Watson says SRUC's research is important in preparing them for what may lie ahead.
She added: "If people are to live on the Moon one day, our soil scientists of the future would need all the skills of a good soil scientist here on Earth – knowing about things like mineralogy and soil ecology.
"And, if they wanted to know more about pH, then Aberdeen is probably the best place in the universe to go."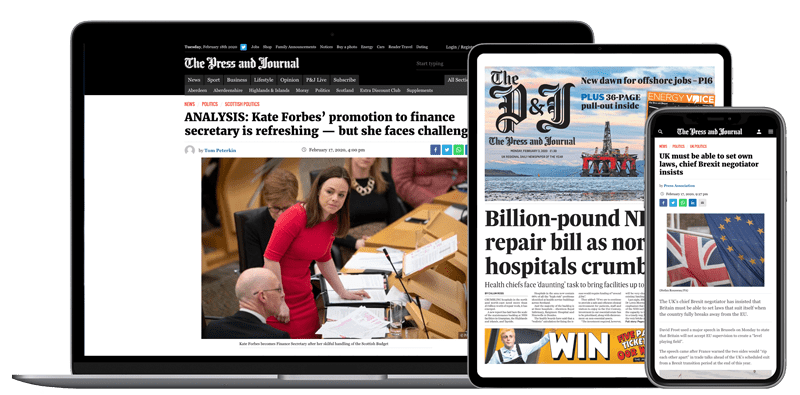 Help support quality local journalism … become a digital subscriber to The Press and Journal
For as little as £5.99 a month you can access all of our content, including Premium articles.
Subscribe