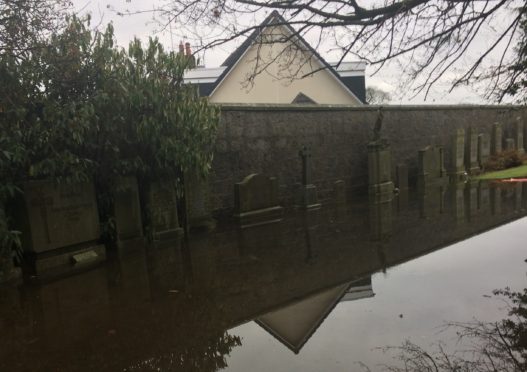 An Aberdeen cemetery, which contains the remains of more than 90 fallen war heroes has been badly affected by flash flooding.
Aberdeen City Council bosses have taken emergency action to close several roads after a deluge of rain flooded Springbank cemetery and neighbouring streets this week.
Last night, local authority chiefs were still battling against the elements to resolve the issue.
The met office have said the weather is likely to worsen over the weekend, with forecasts threatening both rain and frost over the next few days.
Closures have been made on Kirk Brae between Ladyhill Road and Countesswells Road and on the Blacktop Road between Baillieswells Road and Bishopdams Road.
Despite the road closures, access to the properties is still being maintained.
Councillor for Hazlehead, Queen's Cross and Countesswells, Martin Greig said: "Springbank Cemetery is a place of great sensitivity, it is an area of peace and reflection and every effort needs to be done to restore it to that.
"The problems caused by flooding in the area are really worrying, the infrastructure in the area isn't capable of dealing with the rainfall that has happened in the past few days.
"Improvements to the infrastructure need to be a priority, so it is good to see that the council is on site to deal with the excessive rainfall and floods in the area, but improvements need to be made."
The roads infrastructure and drainage has been pushed to its limits following residential works in the Countesswells area.
The flooding comes just days after residents of the north-east were advised by the Met Office to expect heavy rain fall after issuing a yellow weather warning.
The City Council's roads team will have said they will continue to pursue the owners of the land adjacent to these roads to request that they prevent water flowing onto the public road under the Roads Scotland Act (1984).
Council bosses have added that the road closures will only be lifted when there is no risk of freezing or there is no water on the affected roads.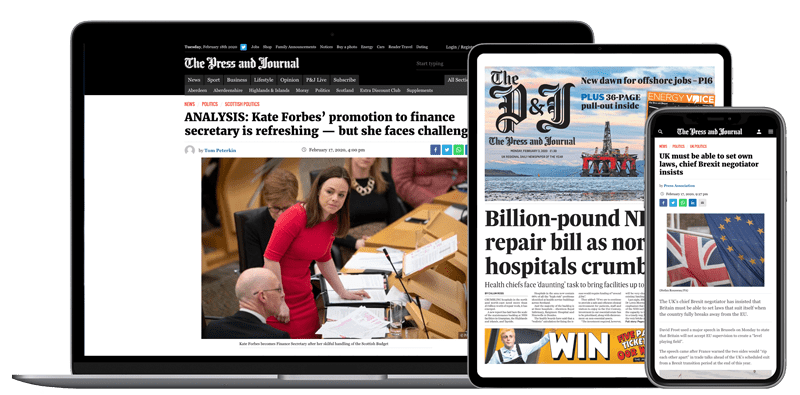 Help support quality local journalism … become a digital subscriber to The Press and Journal
For as little as £5.99 a month you can access all of our content, including Premium articles.
Subscribe