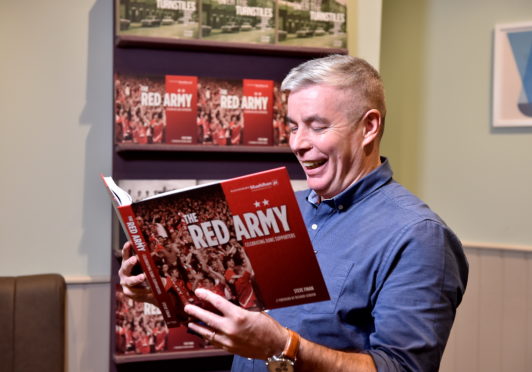 A book documenting 100 years of the Dons has been officially unveiled by journalist Steve Finan during a launch in Aberdeen.
Fans and former players turned up to the event at Waterstones as the author dedicated copies to those who had been instrumental in its publishing.
Dons legend Stewart McKimmie, who played at right back during the most successful spell in the club's history during the 1980s and 1990s, said: "It is a fantastic book with an amazing bunch of pictures, I think it is fascinating to see how Pittodrie used to be and to see how much it has changed."
The Red Army: New book details the highs and lows of being a Dons fan
Author Mr Finan added: "It's brilliant to come to Aberdeen and visit the people the book is really for.
"People can come and see themselves on the page, and are a part of this club's history."
The author will host a second signing on December 11, in the Aberdeen Journals store on Upperkirkgate.