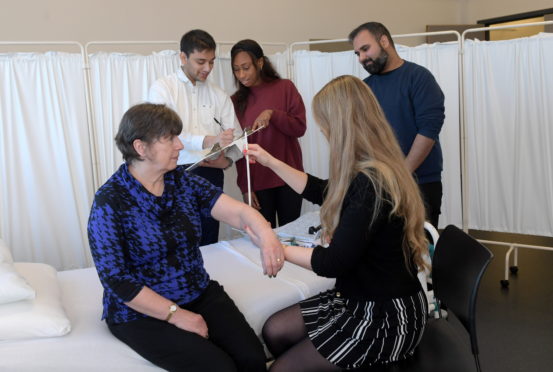 A group of unsung heroes are helping the next generation of doctors refine their medical skills – and improve their bedside manner – by volunteering their time as pretend patients. 
Liz Ritchie, 66, and 71-year-old Alison Hurrell are among those taking part in the "patient partner programme" which Aberdeen University operates to help students.
The scheme encourages members of the public to assist fledgling medics by playing the part of an unwell person, or being on the receiving end as they learn how to carry out routine examinations.
Retiree Mrs Ritchie heard about the project through her local church last year, and says the challenge of memorising a script for certain situations can be "great fun".
She said: "A lot of people don't know about what a patient partner is, I didn't even know what it was until last summer.
"I was looking for things to fill my time with and there was a stall about it at church one day.
"There's two ways people can get involved, either in a physical examination or a scenario where you have to memorise lines from a script.
"The scenarios are great fun. I've had one that was maybe three or four pages but I've heard of some who have had up to five or six pages to learn."
The pensioner added: "It is quite a thought that these young people are going to be our future doctors who could be looking after you.
"So, it is important for us to do anything we can to help with their communication skills, or just help them to develop their confidence or empathy."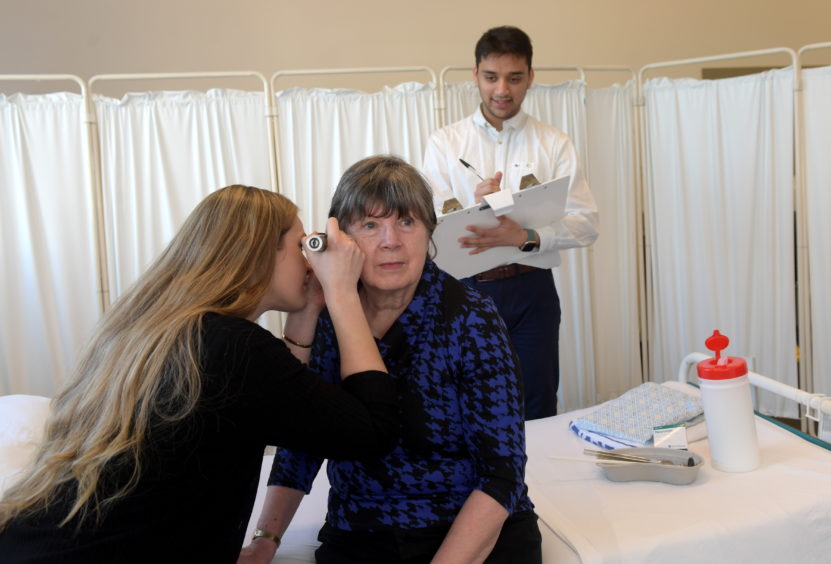 Mrs Hurrell, a former teacher, said she found out about the programme from a former colleague who was already a patient partner.
She said: "I picked up various volunteering jobs in Aberdeen and I suddenly thought that I would really be interested in working with learners again.
"The amount that I learn incidentally in participating is incredible, and very humbling.
"What makes me humble is when I look at the students and I remind myself they are very young, and I imagine that medical training is very demanding and very stressful.
"But they come in, smile and try their hardest to make us feel relaxed and not nervous."
Aberdeen University has more than 200 patient partners, with some serving for more than 20 years.
Dr Angus Cooper, director of the Suttie Centre, said: "Their contribution is just fantastic. They help out in a number of different ways.
"Most of the work they do is with our undergraduates, who are training to be doctors, but we also do training with physician associates, nurse practitioners and sometimes with our post-graduates and junior doctors.
"They'll learn scripts for us as well. If we want communication practice to be a little bit more complex, they'll play a role.
"And towards the end of the undergraduates' training we get the patient partners to sit in a bed with their jammies on and act unwell.
"Learning to talk to someone and learning to examine them are two building blocks."
To find out about becoming a patient partner, people can call 01224 437887 or write to patientpp@abdn.ac.uk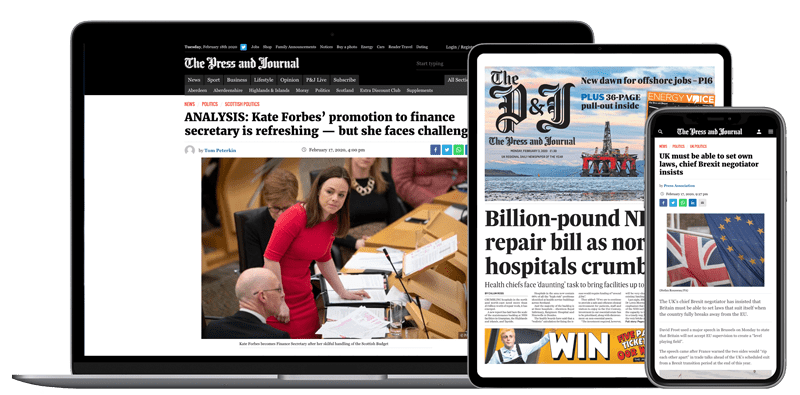 Help support quality local journalism … become a digital subscriber to The Press and Journal
For as little as £5.99 a month you can access all of our content, including Premium articles.
Subscribe