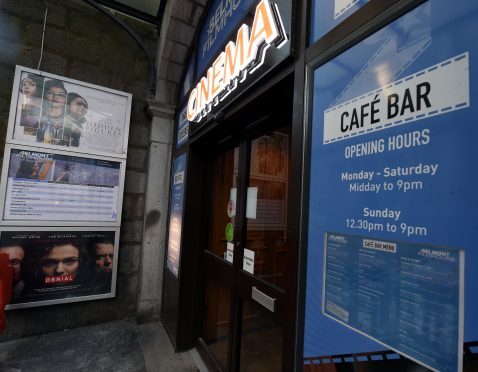 The Belmont Filmhouse in Aberdeen has been closed until further notice amid fears over coronavirus.
Its parent company has also shut its sister cinema in Edinburgh and postponed the upcoming Edinburgh International Film Festival 2020.
The cinema has said pre-booked tickets will be refunded, but has asked customers to consider converting the payment into a donation towards its charity work.
Chief executive Ken Hay said: "It is with huge regret that we have taken the necessary decision to both close the Filmhouse in Edinburgh and the Belmont Filmhouse in Aberdeen for the foreseeable future, as well as postpone Edinburgh International Film Festival 2020.
"Both Filmhouse and Belmont Filmhouse provide unique windows on the world for their local communities, however the health and wellbeing of our staff, filmmaker guests and audiences has to be the first consideration.
"As the longest running film festival in the world we are keen to continue even through these hard times, and we are looking at which elements of it may be delivered later in the year. We will keep you informed as plans develop.
"For now, we would like to thank our funders, sponsors, partners, staff, donors, patrons, filmmakers, sales agents, distributors, members and audiences for their loyalty, support and understanding in these unprecedented times."
Yesterday Cineworld and Odeon were among the cinema chains to close their doors and limit the spread of the virus.