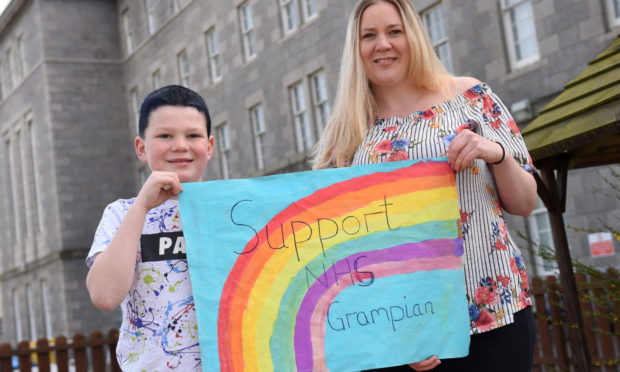 Nine-year-old Liam Norrie expects to turn a few heads when he does the weekly shop while wearing one of his mum's dresses.
But the "cheeky chappie" is prepared to endure some mild embarrassment in the name of the NHS, as he undertakes a unique fundraising drive.
The Aberdeen lad has planned out 12 challenges which he will complete over 12 days, to mirror a health worker's 12-hour shift.
The Airyhall Primary School pupil began his fundraising campaign this week by dyeing his hair blue.
In the coming days, Liam will take on a 5k run and a 10k bike ride.
And the big-hearted youngster will also deliver cakes to Aberdeen Royal Infirmary and a local care home as a way of thanking staff for their hard work.
Perhaps the toughest challenge of all will come when the nine-year-old does the family shopping wearing one of his mum's dresses.
The youngster has set a fundraising target of £250 which mother Lynsey expects him to "smash".
All proceeds will be donated to NHS Grampian.
An NHS employee herself, Mrs Norrie works as a healthcare support worker and is in training to become a mental health nurse.
She said: "For a long time we'd been doing the claps for the NHS on Thursdays, and trying to do our bit that way.
"But Liam said he wanted to do something more to support the NHS.
"Initially I thought we'd maybe do a 5k like everyone else, and that would be it.
"But then Liam said to me, 'Mum, you normally work a 12-hour shift, why don't I do 12 things in 12 days to represent an NHS worker's shift'.
"To come up with something like that in order to support the NHS, it's beyond belief how proud I am of him.
"He comes across as a 'cheeky chappie' who jokes around a lot, but underneath that there's a very sensitive young man.
"I'm particularly looking forward to him going shopping in women's clothes – that is going to be the height of embarrassment for him."
To donate to Liam's 12 in 12 days challenge for NHS Grampian, people should visit www.justgiving.com/crowdfunding/lynsey-norrie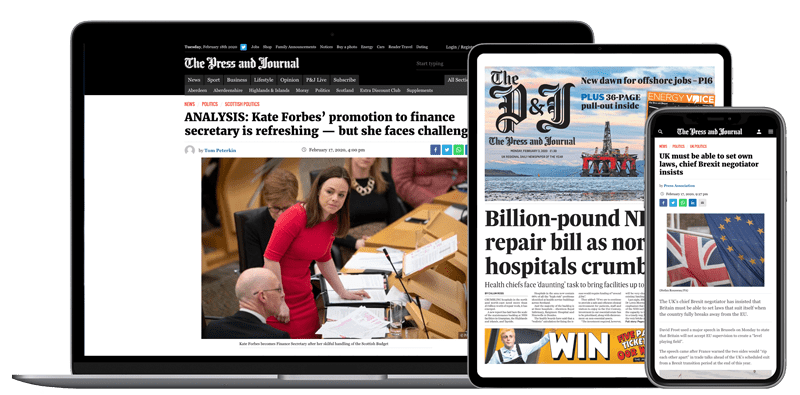 Help support quality local journalism … become a digital subscriber to The Press and Journal
For as little as £5.99 a month you can access all of our content, including Premium articles.
Subscribe