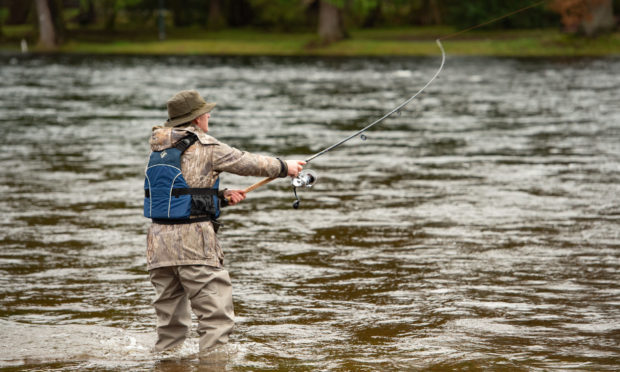 Angling chiefs are "itching" to get the season restarted, with extensive plans to prepare miles upon miles of riverbanks ahead of lockdown restrictions easing.
New rules permitting some non-contact outdoor activities are to be implemented later this week.
But ahead of this, work must take place to ensure participants remain safe when carrying out the pastimes.
In the north-east, Aberdeen and District Angling Association is responsible for more than 700 members and looks after fishing beats along the Dee, Don, Ythan, and Feugh.
And to keep these people safe at the water's edge, its management team have drawn up a comprehensive plan which must be rolled out before people can get their feet wet once again.
Acting president Paul Adderton said: "Each of the fishing beats has a convener that tends to it, and we have everything prepared.
"All the conveners have laminated signs ready to put up reminding people of the social distancing instructions, including sanitation, not sharing tackle or travelling in cars together.
"We'll have to close down our angling huts to prevent people from going in them to socialise.
"And we'll be putting signs on our benches to prevent members from sitting down and talking to one another, as they won't be maintaining a two-metre distance between them."
Yesterday Nicola Sturgeon said a "clear decision" on the potential relaxation of some lockdown rules will be made on Thursday, with a view to them coming into force from Friday.
Mr Adderton says his team are "ready to go" as soon as they are given the go-ahead to get back into the water.
"We have a lot of members wanting to know when and where they can fish," he said.
"We restrict the number of anglers on any particular beat at one time and have an online booking system for that.
"It will go live immediately after the First Minister's statement on Thursday – provided we can –and then we will get everything else in place.
"We're all on the ball and ready to go – and we're very eager to get back out there too."
After weeks of lockdown and having already missed some prime angling conditions, Mr Adderton is expecting high demand.
He said: "We've all been itching to go, especially for trout fishing as this is the best time of year for it.
"A lot of people aren't working so they have the time to go out.
"I think the riverbanks will be very busy, which is why it's so important we get everything ready.
"I'm very pleased it looks like it's all going to be happening."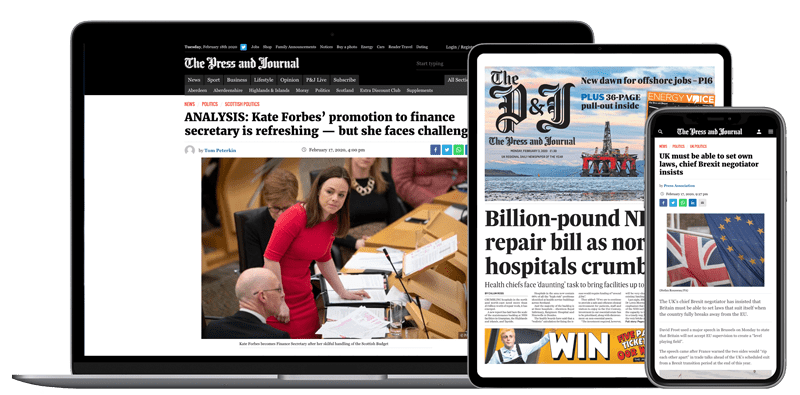 Help support quality local journalism … become a digital subscriber to The Press and Journal
For as little as £5.99 a month you can access all of our content, including Premium articles.
Subscribe