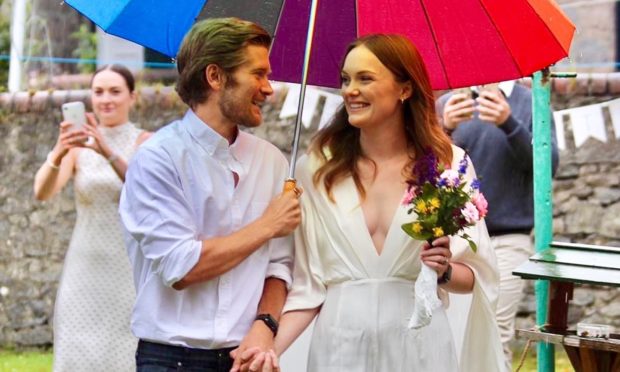 An Aberdeen couple tied the knot in the garden of their Rosemount flat after driving from London on 48-hours' notice.
Iona Macgowan, 26, and Connan Cooper, 28, were due to get married in France but their wedding was postponed due to the pandemic.
The pair, who spend most of their time in London, will be moving to America in August as Mr Cooper will begin an MBA at Harvard.
But their plans were thrown into chaos by Covid-19 and the realisation their move wouldn't go ahead unless their wedding was registered this year.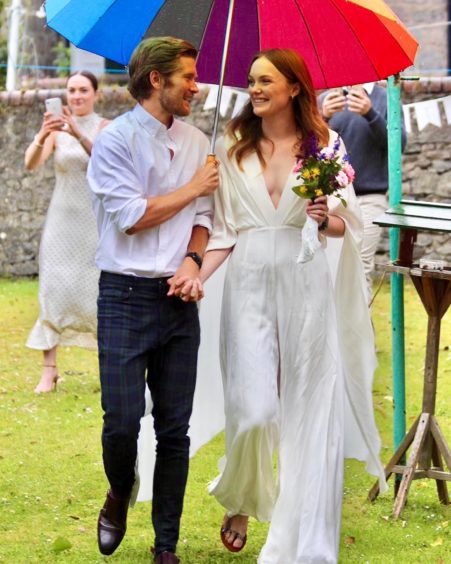 Having met at Robert Gordon University five years ago, they set their hearts on being wed at Marischal College when it came clear France was no longer an option.
But in another blow to their plans, current guidelines meant they could only get married on private grounds.
Saving the big day for the couple, was the outside space of the flat they rent out in the Granite City.
Mrs Macgowan said: "My partner, Connan is from Aberdeen and I'm from Perth and we met at Robert Gordon University when I was 21 and he was 23.
"I was a bit gutted when we had to postpone and we had our heart set on Marischal College – we knew we wanted to come back to Aberdeen and do it.
"We were ready to jump at the first opportunity and we had 48 hours notice beforehand, so we just jumped in the car."
Mrs Macgowan's father played the bagpipes while Mr Cooper's gran made up a bouquet from her garden flower patch as neighbours watched from their windows and applauded.
As everything was closed, the couple enjoyed a wedding meal at the Forfar McDonald's, which consisted of Big Macs, McChicken Sandwiches and diet cokes.
"It was perfect and I honestly don't think the French wedding (which the couple hope to stage next year) will be to the same standard as it was so personal and special," Mrs Macgowan said.
"We didn't have time to buy wedding rings so I gave Connan back an eternity ring he gifted me two years ago and I'm wearing my granny's sapphire ring.
"That really means something and it's something that wouldn't have happened had everything gone to plan."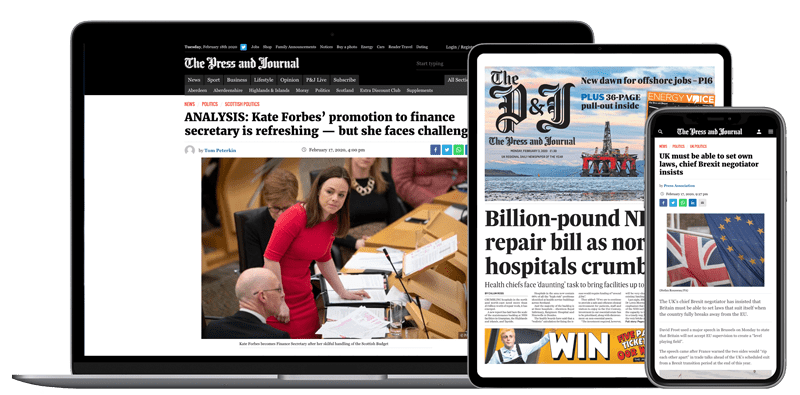 Help support quality local journalism … become a digital subscriber to The Press and Journal
For as little as £5.99 a month you can access all of our content, including Premium articles.
Subscribe