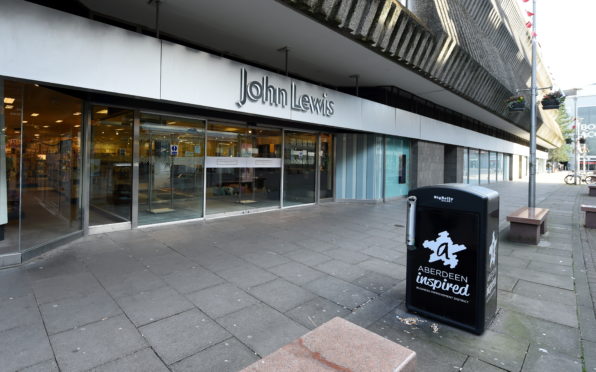 The John Lewis in Aberdeen will reopen later this month, as the retailer announces plans to close eight stores permanently.
The high street favourite announced a number of shops in England could not take up trade again after the coronavirus-prompted closure.
Around 1,300 jobs are at risk due to the move.
The department store in George Street will reopen on July 30, among nine welcoming customers back on that date.
Nationwide, 41 stores will have reopened by the end of the month, while the Leicester shop will do so once the local lockdown in the Midlands city has been eased.
The shops in line for closure are mainly smaller premises, including a store in at Heathrow airport.
John Lewis said the closures were needed to "secure the business's long-term future" and in response to changing shopping habits.
The firm said up to 70% of total sales this year and next could be online, compared to only 40% before the Covid-19 outbreak.
The eight shops were already "financially challenged", a spokesman said.
Chairwoman of the John Lewis Partnership Sharon White said: "Closing a shop is always incredibly difficult and today's announcement will come as very sad news to customers and partners.
"However, we believe closures are necessary to help us secure the sustainability of the partnership – and continue to meet the needs of our customers however and wherever they want to shop.
"There are many reasons to be optimistic about the Partnership's future.
"We will soon announce the output of our strategic review which will ensure our brands stay relevant for future generations of customers."