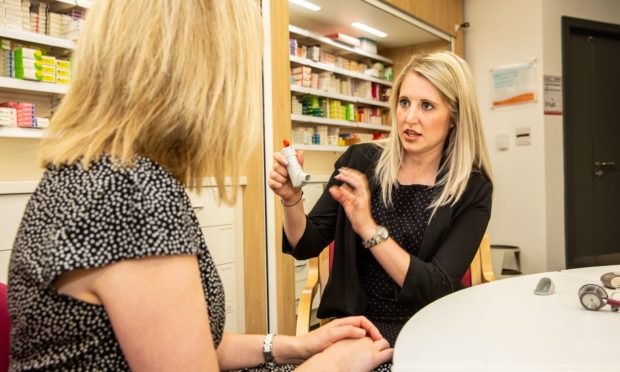 Around 84,000 Scots are receiving medical advice from their local pharmacy every week, according to a new study.
Research by the Robert Gordon University in Aberdeen has revealed the extent to which people are heading to a nearby chemist for support, rather than going straight to their GP.
And academics, working with counterparts at Strathclyde University, found nine-in-10 would like to see closer links between pharmacists and GPs in order to provide better care.
Scott Cunningham, RGU professor of pharmacy education and practice, said: "This work has shone a light on the fantastic range of services and highly qualified teams that provide easy access to healthcare through the community pharmacy network.
"Community pharmacies have stayed open throughout the recent challenging pandemic times, helping support the healthcare efforts and alleviating pressure points in other parts of the health services.
"It is great to have evidence that these services are highly valued and accessible to users.''
The study was commissioned by Community Pharmacy Scotland (CPS) and coincides with the launch of the NHS Pharmacy First scheme.
Under this, pharmacies can offer consultations for the treatment of minor illnesses and common conditions. It is also available to people living in care homes.
Harry McQuillan, CPS chief executive, said: "This report, alongside this new service, should support further development of Pharmacy First so that the right person can receive the right care in the right place – with that place so often being the pharmacy at the centre of the individual's community."