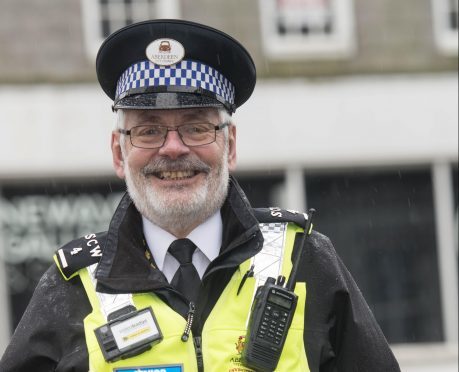 A generous Aberdeen city warden who brings children affected by the world's worst nuclear disaster to the north-east for rest and recovery has been nominated for a top award.
Davie Henderson, who has served as local chief for the Chernobyl Children's Lifeline charity for four years, has been put forward for the city council's People's Champion gong for his dedication to the new victims of the 1986 tragedy.
The 62-year-old said he recalled the horror that befell the Ukrainian town of Pripyat but it wasn't until the charity contacted the city wardens a decade ago he began to learn more about the ongoing affects of the radiation.
On April 26, 1986 an explosion and fire released large quantities of radioactive particles into the atmosphere.
A total of 31 workers were killed during the accident itself, and the long-term effects of the radiation released is still being investigated.
Mr Henderson now tries to bring around 10 children aged between nine and 11 from the former Soviet state of Belarus to show them the sights of the north and north-east.
He said: "There is still a lot of radiation in the air and even in the food they eat so they really love coming to Scotland.
"The standard of life over there is still low compared with ours so these children are totally amazed by what we would think of as small things.
"A visit to the cinema or a trip to McDonalds is very rare there so it's all about bringing a little happiness to them.
"They are living in fear constantly of developing any new conditions but they certainly look healthier when they go home."
And now the authority has called on more nominations for the public's people's champion.
Council leader Jenny Laing said: "The People's Champion is a chance for Press and Journal readers to acknowledge and celebrate that contribution.
"I would urge people to take a moment to nominate Council staff members who go above and beyond the call of duty, or do something exceptional outside of their day-to-day duties, or bring some much-needed joy to the lives of those who need it.
You can nominate your champion by downloading and completing the People's Champion Submission Form and e-mailing it to comms@aberdeencity.gov.uk
Nominations must be submitted by Friday.