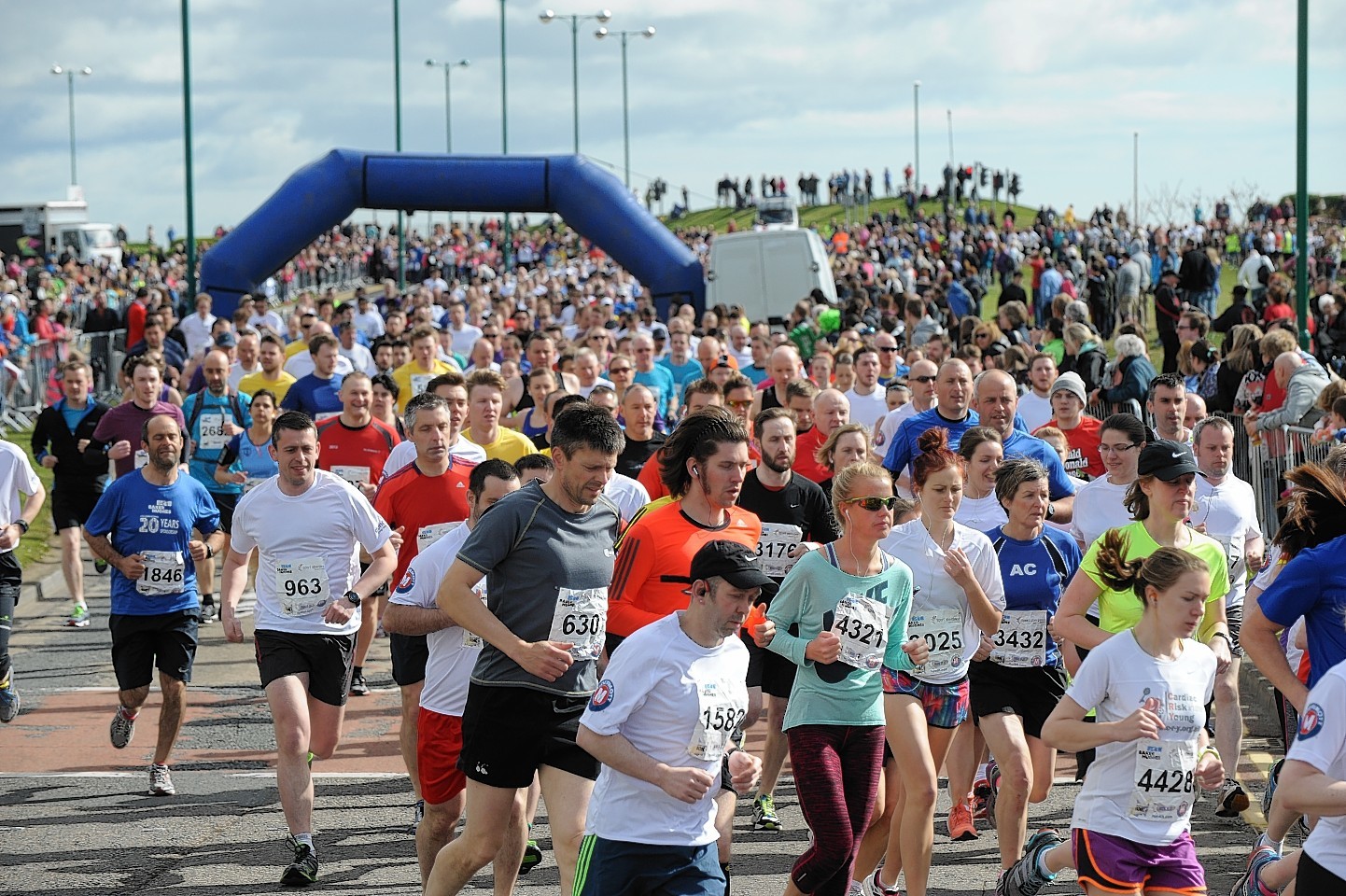 It is one of the highlights of Aberdeen's sporting calendar.
Each year the Baker Hughes 10K attracts thousands of runners, raising tens of thousands of pounds for good local causes.
This year, for the first time, organisers hosted a grueling bootcamp-style training session in preparation for the big day itself.
Around 15 representatives from top local charities CLAN, Aberdeen Cyrenians and Inspire were put through their paces at Aberdeen beach on Saturday.
The teams went head to head flipping tractor tyres and lifting kettlebelss as well as taking part in sprints on the beach and races on the Broad Hill.
The Baker Hughes team came out tops at the session.
Sport Aberdeen events and promotion manager Sam Begg said: "We've been inspired by all of the training for the Baker Hughes 10km that we've seen on social media.
"We thought it was only fair to put our local charities to the test.
"Our Sport Aberdeen wellness coaches put together a grueling bootcamp challenge which included lots of squats, runs and of course tractor tyre flipping.
"This event is another great example of how the whole of Aberdeen rallies behind the Baker Hughes 10km in support of local good causes."
The Baker Hughes 10K, organised by Sport Aberdeen, is the largest race of its kind in the region and has been run since 1987.
The course takes in the Aberdeen beach and harbour area and has some spectacular views of the North Sea and the Beach Ballroom.
Aberdeen Cyrenians, Alzheimer Scotland, Befriend a Child, Cash For Kids, Children 1st, CLAN Cancer Support, CLIC Sargent, Inspire, Macmillan and Friends of ANCHOR will all benefit from this year's race which takes place on May 15.
Runners have until Friday to register and can do so by visiting www.sportaberdeen.co.uk/events/baker-hughes-10k/