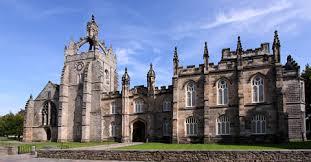 Five courses at Aberdeen University have been named as among the best in the UK in a national report.
The Complete University Guide Rankings for 2017 has placed land and property management, sociology, civil engineering, creative writing and general engineering in the top 10 in the country.
Overall 21 subjects at the university improved their score and four entered the rankings for the first time.
The sports science course jumped from 79th best in the country last year to 22nd this time round.
Professor John Bone, head of sociology, welcomed the news.
He said: "I am delighted that the department and staff have been recognised in this way.
"This is tribute to the hard work and commitment of all staff and students throughout the department."