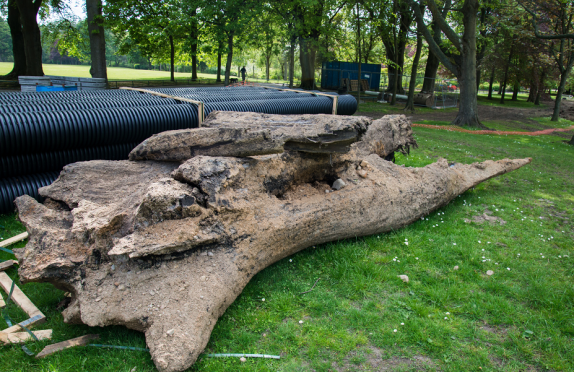 A remnant of the last ice age which has lain hidden underneath an Aberdeen park for thousands of years has been unearthed by Aberdeen City Council contractors.
Workers on the £90,000 wetlands project at Seaton Park were shocked to find a glacial rock close to the sports pitch area, and it is believed to have been washed down towards Aberdeen more than 10,000 years ago.
The huge boulder is known as a "glacial erratic" because it differs vastly from the size and type of rock native to the geology in the area it was found.
Glacial erratics can travel vast distances by being carried by glaciers, and can act as indicators for scientists seeking to track prehistoric glacier movement.
Workers have also discovered an ancient and perfectly preserved tree trunk buried under layers of silt at the pitch, and is believed to have been deposited at the spot when Seaton Park was still a part of the River Don.
Staff at Aberdeen University are already researching a small sample specimen from the tree to pin down exactly what species and how old it is.
Once the pair of fascinating finds have been analysed, they will be moved to the new wetland area where they will be put on display next to an information panel, providing visitors a peek into Seaton Park's prehistoric beginnings.
Councillor Jean Morrison, vice-convener of the communities, housing and infrastructure committee, said: "It's been great to see the work come together at Seaton Park and then for these two discoveries to have been made makes it even more exciting.
"We're looking forward to seeing the completed Seaton Park Wetlands and I'm sure generations of Aberdonians will come to appreciate the area along with the interesting finds of the glacial rock and the huge tree trunk under the ground."
The Seaton Park Wetlands development was created to turn the flood-prone beauty spot into an environmental attraction, and once complete it will serve as a safe haven for wetland wildlife in the region.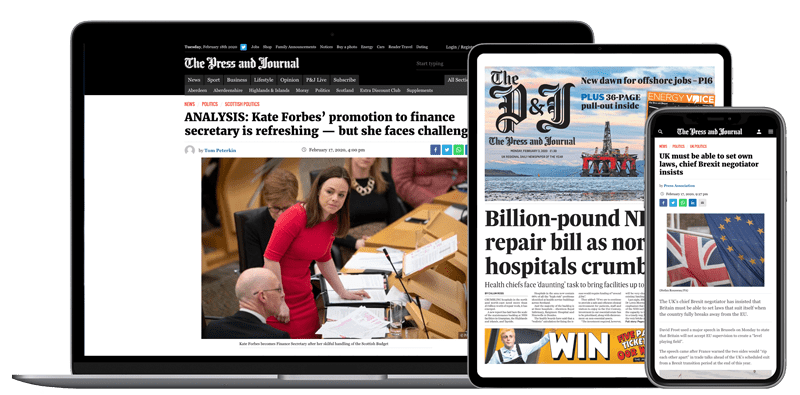 Help support quality local journalism … become a digital subscriber to The Press and Journal
For as little as £5.99 a month you can access all of our content, including Premium articles.
Subscribe