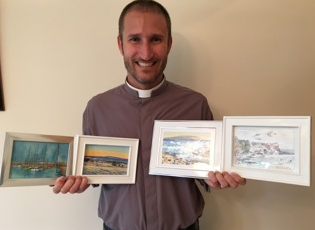 A new event is offering the public a chance to bid on paintings by celebrities and renowned artists in Aberdeenshire.
Methlick Parish Church will be hosting an auction this Friday evening featuring work by such luminaries as Dame Evelyn Glennie and Paul Lawrie, with bids starting at just £20.
The church asked a diverse array of people, including JK Rowling and even Barack Obama, to paint postcard-sized pieces, but bidders won't know who produced the work until they have bought the art.
Organiser, Sarah Mackie, said: "We've asked local and professional artists from across the UK to produce some really professional pieces as well as wonderful talent locally and some celebrities to do a painting on a space no bigger than a postcard.
"So, for instance, we have pieces from Dame Evelyn Glennie and Paul Lawrie which people will be able to bid on.
"We also got a letter back from JK Rowling, with a Harry Potter stamp included. Unfortunately, she won't be exhibiting any art but it was exciting for us to hear back.
The exhibition will feature approximately 80 pieces, all of which will be anonymous until sold.
The church has never attempted an event of this magnitude before, but was inspired to do so after the success of a number of similar events in London.
Ms Mackie added: "Similar ideas have been very successful in London, so we thought it could be a nice idea to bring it to the church.
"These events have been known to raise thousands of pounds, so we are excited to put on our first take on this style of exhibition.
"What is particularly exciting about the art is that no one is aware of whose art they are buying, so it's a real surprise, which makes it more interesting than a regular exhibition.
"You could find yourself with a piece of art from someone famous or rising stars in the art world and not even known until you've got the painting.
"All the funds raised will go towards the church; we are having part of the roof replaced, so this will help us towards that."
The event will be held at Methlick Parish Church on Friday, September 16 at 7pm.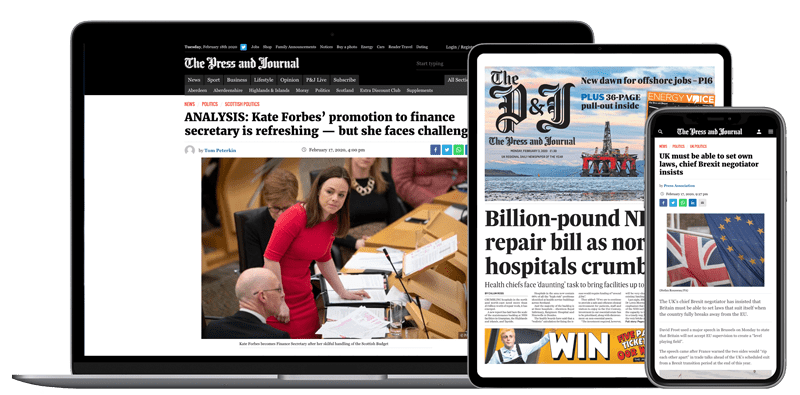 Help support quality local journalism … become a digital subscriber to The Press and Journal
For as little as £5.99 a month you can access all of our content, including Premium articles.
Subscribe