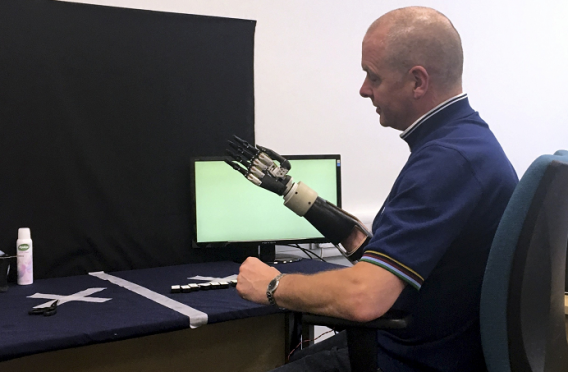 Scientists have developed a revolutionary bionic hand that "sees" objects and instantly decides what kind of grip to adopt has been developed by scientists.
And Aberdeen amputee athlete, Doug McIntosh, one of the first to try out the "seeing hand", has described the experience as "completely mind-boggling".
The 56-year-old father-of-three lost his right hand and forearm to cancer in 1997, and previously used a prosthesis controlled by residual muscle movements that could only be opened and closed or rotated.
In tests of the new device, he was asked to reach out and pick up various kinds of objects, including a small bottle, a CD and a credit card.
Mr McIntosh, who has run three London marathons and was the first amputee to cycle from John O'Groats to Land's End in 100 hours, said: "It's quite emotional when the thing comes to life.
"It was almost like a flashback to the last night before I had my amputation, but it was emotional in a good sense.
"They gave me things with different sizes and shapes that needed a bit of accuracy with the grip.
"If you want to pick up, say, a cup, you just make a little movement, like a trigger finger movement, and it takes an instant image of the object.
"Then the hand opens with whatever kind of action it needs. With the credit card, you start with a sort of hand-shaking movement, and then you grip the card with your thumb on top. With the bottle, you use a much firmer grip around the object."
Researchers claim the device, developed at Newcastle University, could be the precursor to a new generation of prosthetic limbs, allowing users the ability to reach for objects without thinking.
The computer automatically assesses the object's shape and size and "within milliseconds" triggers the correct movements needed to pick it up, whether with a light pinch or firm grip.
Dr Kianoush Nazarpour, a senior lecturer in biomedical engineering at the university, said: "Prosthetic limbs have changed very little in the past 100 years.
"But, using computer vision, we have developed a bionic hand which can respond automatically."
Mr McIntosh wasn't the only person to be thrilled at how well it functioned.
He said his wife Diane, who watched the trials, was "quite amazed".
Like its living equivalent, the bionic hand has four fingers and a thumb. It is designed to communicate with the computer dictating its movements wirelessly.
Every year in the UK, around 600 people suffer the loss of upper limbs, half of whom are aged 15 to 54. In the US, there are 500,000 new upper limb amputees each year.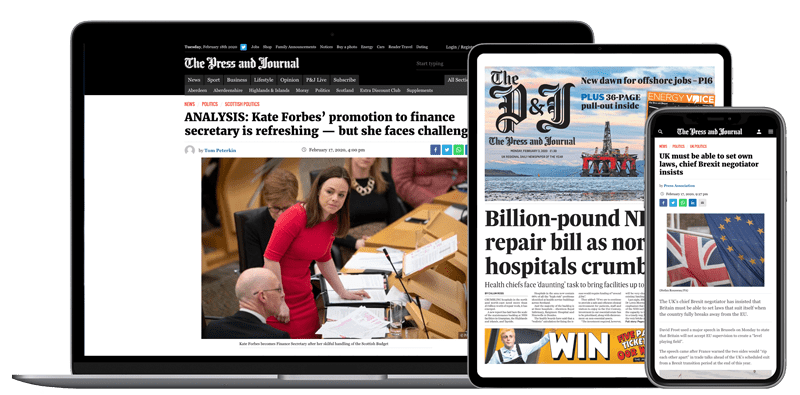 Help support quality local journalism … become a digital subscriber to The Press and Journal
For as little as £5.99 a month you can access all of our content, including Premium articles.
Subscribe