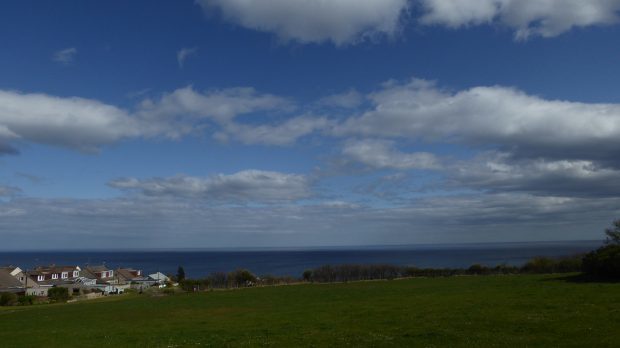 A north-east community centre has unveiled its ambition to convert a disused garage into a community gym with a sea view.
The Bettridge Centre in Newtonhill presented the idea at its AGM last night after teasing residents with posters advertising "an exciting new development" for the last few weeks.
The brand new 'room with a view' would replace the ground level garage that was originally included in the building to house a community minibus.
Development officer Bridget Scott said: "I don't think the mini bus has ever actually been in there in the fourteen years since we opened.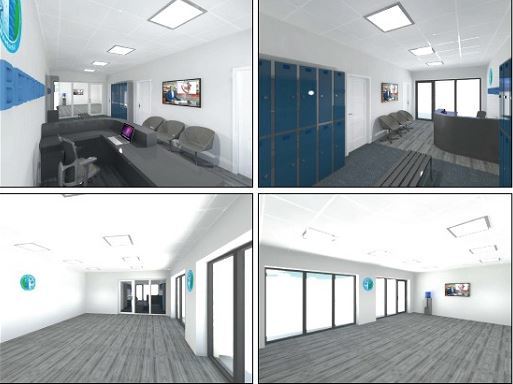 "We have often talked about what we could do with the space, as it runs the entire length of the building – underneath the main hall."
The garage would be transformed into a 'sea-view' gymnasium with the addition of windows, a space Mrs Scott thinks many in the village would enjoy using,
But she cautioned that the scheme was "only at the initial stages and would obviously need community feedback as well as a structural report".
Centre manager Louise Shepherd-Burnett said the gym would help address a lack of local fitness facilities as well as providing welcome income for the Bettridge.
She said: "Once we get the community on board with it, then we can start the funding application process."
Funding could be available through the LEADER rural development programme which is aimed at projects showing "an element of originality" which "compliment" other activities.
Mrs Shepherd-Burnett hopes that the idea will meet the ethos.
She said: "The garage currently floods regularly with ill-fitting doors, which are rusty and dangerous. This space could be generating much needed income for the centre and we are positively turning a liability into an asset.
"We are looking to complete this with the aid of funding from ideally LEADER and the developer obligations from Chapelton development.
"Also with 2018 being the centre's fifteenth birthday it would be a nice present."