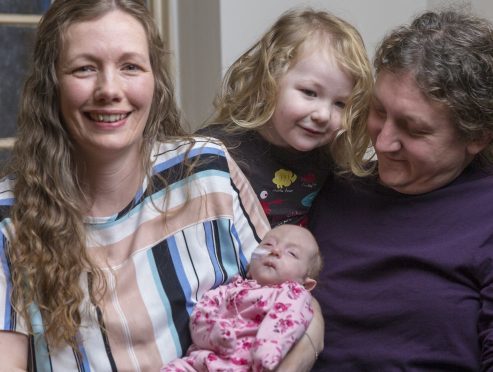 The parents of a baby born with an incurable condition have begged doctors not to give up on their daughter and let her have an operation to help prolong her life.
The Scanlan family from Fyvie welcomed baby Willow into the world on November 3 but were told she had Edward's Syndrome after doctors ran chromosomal tests.
Her parents, David, 40, and 43-year-old Gina were "devastated" by the news. Mr Scanlan said: "We were told she hadn't got long to live but they couldn't tell us how long.
"The consultant had told us Willow had the most severe type of the syndrome and that most babies do not make it out of the womb."
Since then she has defied the odds and has even battled a potentially lethal virus, but she needs an operation to repair a hole in her heart and defects in two of its valves.
It is a procedure surgeons do not offer routinely to children with the condition because sufferers have a very short life expectancy and they are unable to justify the risks involved.
However, her parents say their research has found that some children with the condition have survived into adulthood and are now begging medical staff not to give up on their "wee fighter".
Mr Scanlan said: "Every conversation we have had with medical practioners about Edward's Syndrome focuses on end-of-life care, rather than fixing the other conditions that are fixable.
"Willow is a content baby. We have even had our first smiles – she has shown amazing resilience.
"Our consultant has told us he will put our case to a panel of cardiologists who will together decide when she is older and stronger, whether they will operate on her.
"When that time comes we will be pleading with them to give her a chance – she deserves it."
Edward's Syndrome, also known as trisomy 18, is a rare but serious genetic condition that causes a wide range of severe medical problems.
It occurs when the body creates an extra copy of chromosome 18, which leads to severe disruption in cell development.
It affects one in 1,500 pregnancies in the UK. Most babies sadly die before or shortly after being born.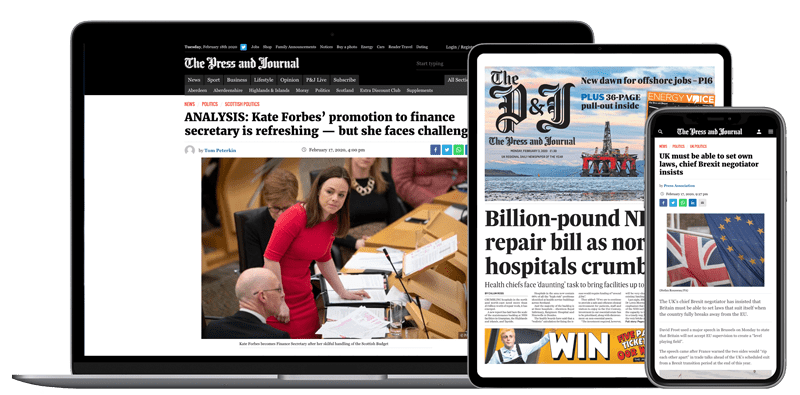 Help support quality local journalism … become a digital subscriber to The Press and Journal
For as little as £5.99 a month you can access all of our content, including Premium articles.
Subscribe