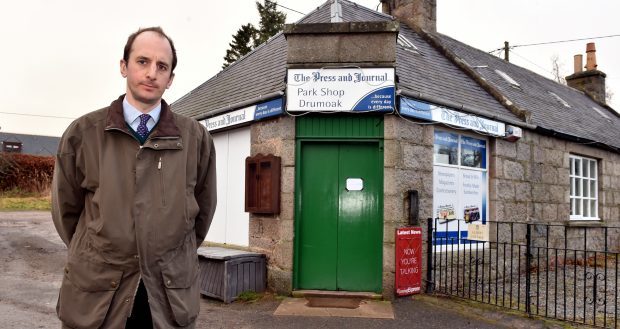 A village shop that closed almost a year ago is to reopen within months.
Park Shop in Drumoak shut its doors last February after previous shopkeeper Alan Black decided to move on.
Now it has emerged that a new tenant, who took over the lease from owners the Park Estate in the summer, will breathe new life into the store.
The proposals have still to be firmed up but Charles Clark and a partner hope to expand the goods on offer from simply newspapers and other groceries to include local produce, "niche products" and "quality brands".
This could potentially include a delicatessen selling fresh meat and cheese and a high-end coffee machine.
Mr Clark, who has lived in the village for more than 25 years, said: "I think everyone is happy that something is now going to be done with the shop.
"The shop closing was disappointing for everyone who lives here, we took it on in June and have been doing refurbishment work since then."
There are no other shops in the Deeside village and the local pub and restaurant, the Irvine Arms, closed down in 2015.
The nearest convenience stores are in Culter and Banchory.
Park Estate manager William Foster said the new shop was an "exciting" development for the community.
He said: "It's fantastic news that we have a retailer willing to come in and it's significant for the village.
"The Park Shop is part of the fabric of Drumoak and the community."
A formal opening date is still to be decided but it is expected the shop will open before the end of spring.