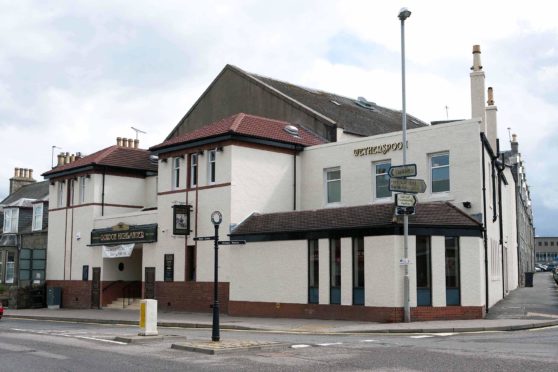 A popular Aberdeenshire pub is looking to attract revellers by creating a new beer garden.
The Gordon Highlander in Inverurie has applied to Aberdeenshire Council for a change of use, which will see the refuse area transformed into an outdoor drinking spot.
Pub owners JD Wetherspoon claims the plans would make a great addition to the West North Street venue.
A spokesman for the chain said: "Our aim is to add a small garden to the rear of the pub. The Gordon Highlander is very popular and we are always keen to improve it for our customers.
"We believe a garden area will be a good addition."
The plans were lodged by Manchester firm Just H Architects on behalf of the pub giant.
The new facility would be created over 35 square metres, in a currently "undeveloped bin area." The work would also include the removal of the bin store roof to form an "enclosed outdoor space."
Members of the public have until April 13 to submit any letters of support or opposition to the proposals via the application on the Aberdeenshire Council website.
Two objections have already been lodged with the authority, both citing the impact on noise levels in the area.
One is next-door neighbour David Phillips, 94, who said he will no longer be able to enjoy his garden, which he claims is his "only escape" from street noise.
He added: "Wetherspoon wishes to turn the bottle storeroom into its beer garden by taking the roof off an existing building, because they think they will get lots of sunshine in the area.
"We have quite a lot of noise from the road, shops and pubs that surround us.
"This would be situated very close to our property's bedroom at the back of the building, which I feel would really affect our privacy."
Another objector, Griselda McGregor, who also lives on West North Street, said: "We, the residents at the top of West North Street, are constantly bombarded with noise of one sort or another at night and sometimes during the day.
"We most certainly do not want any more noise."